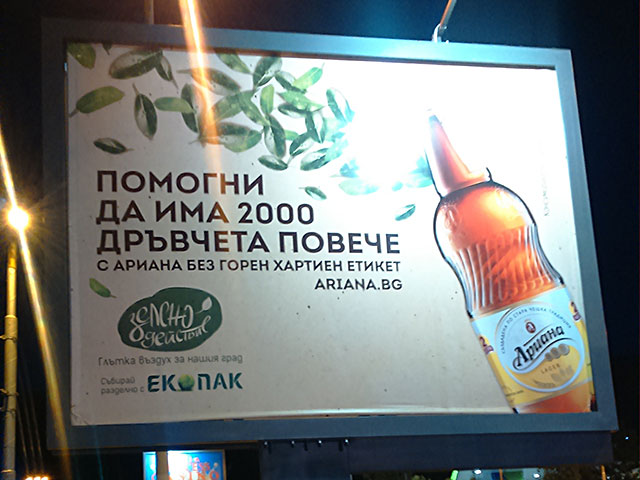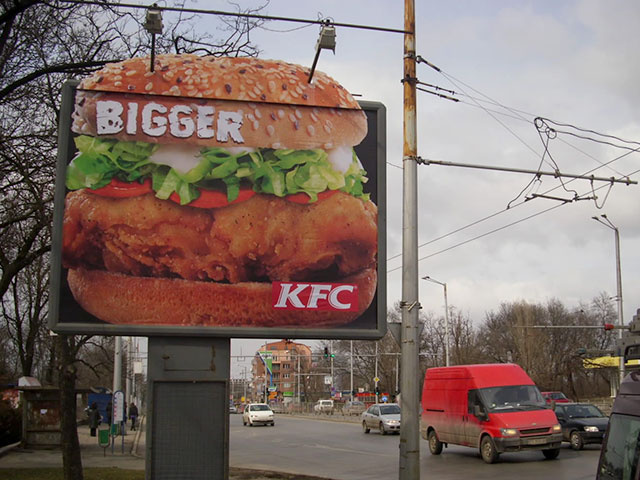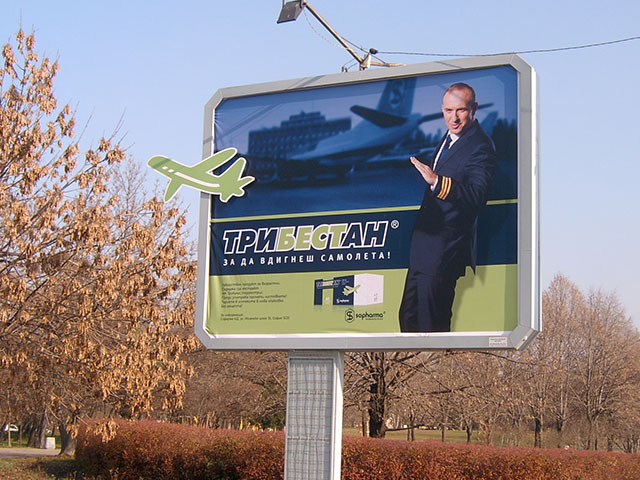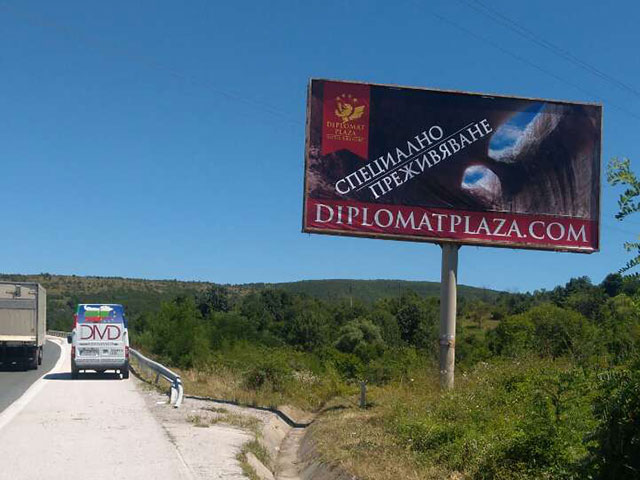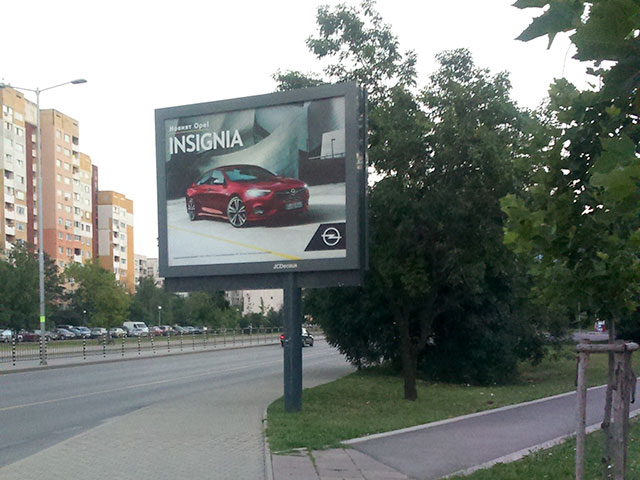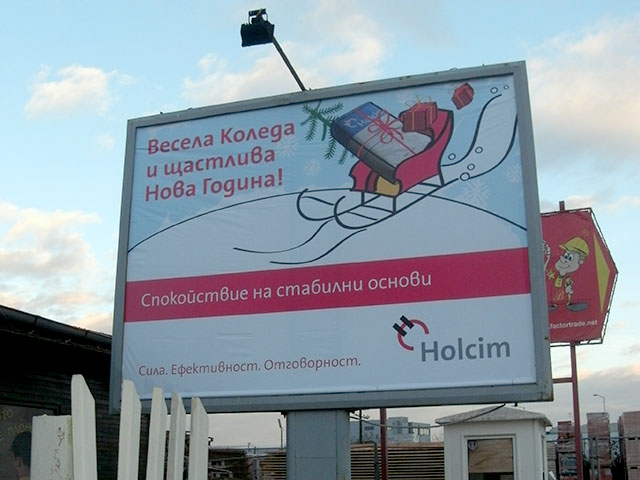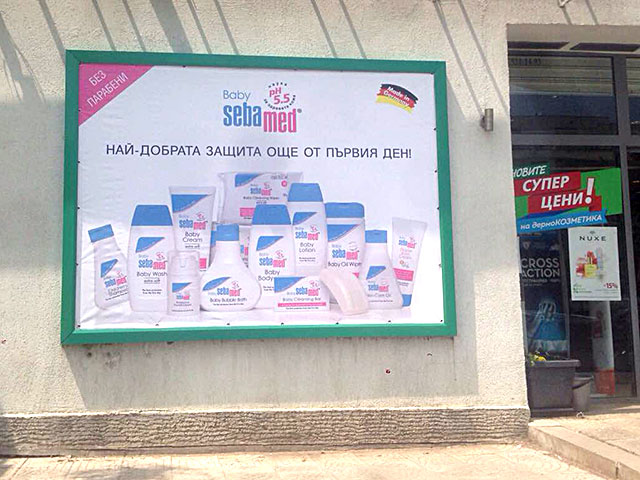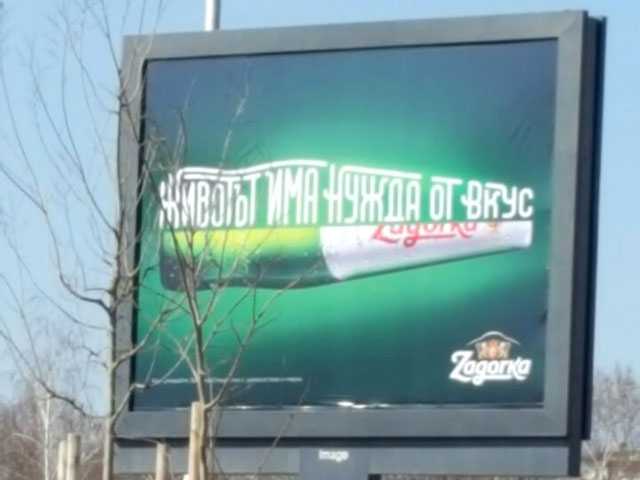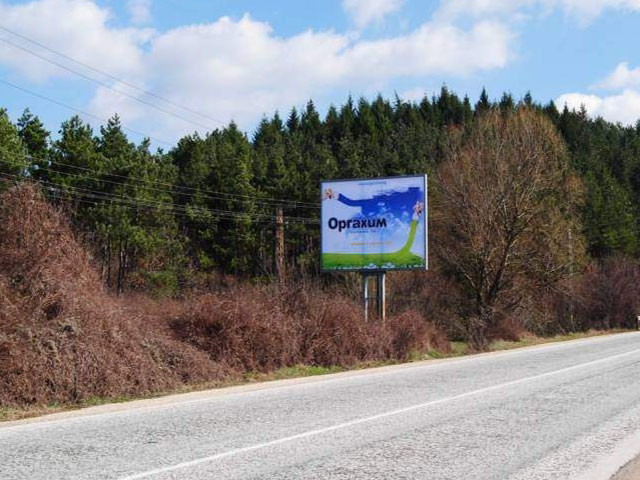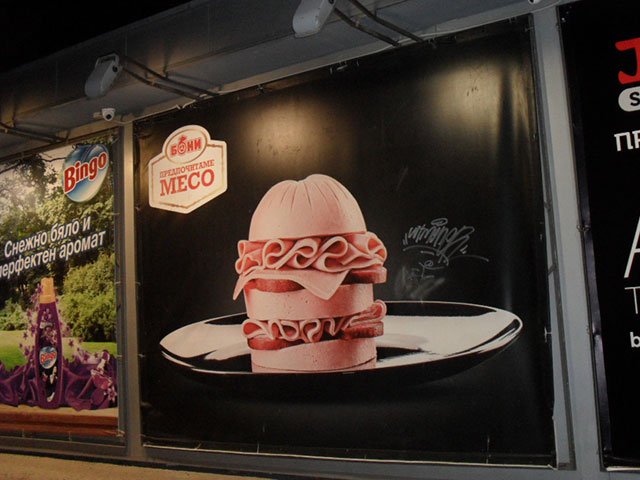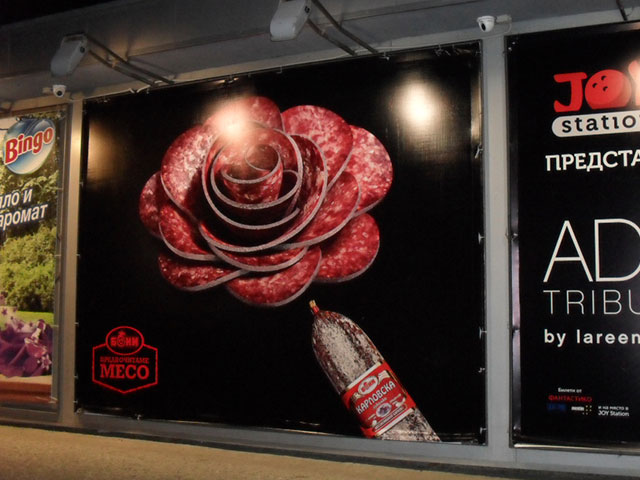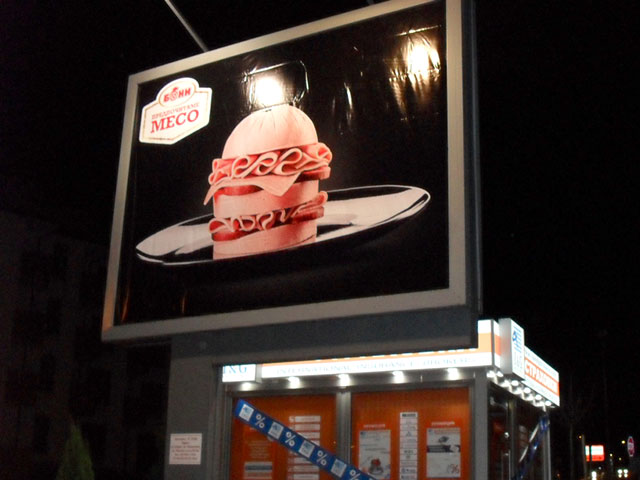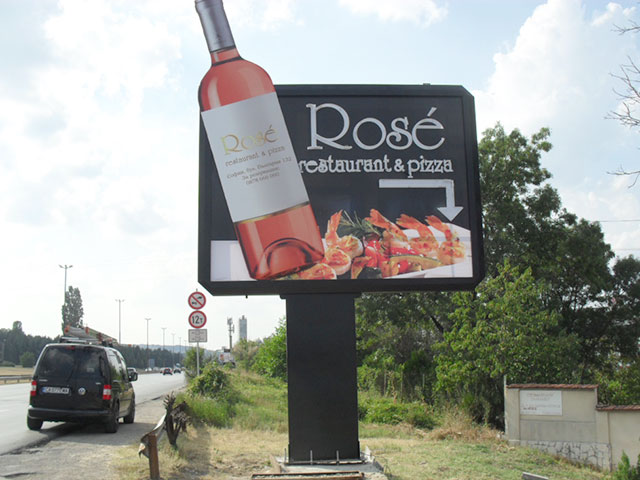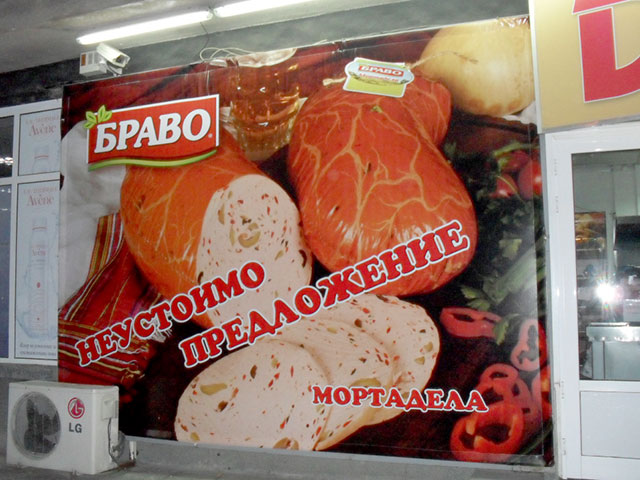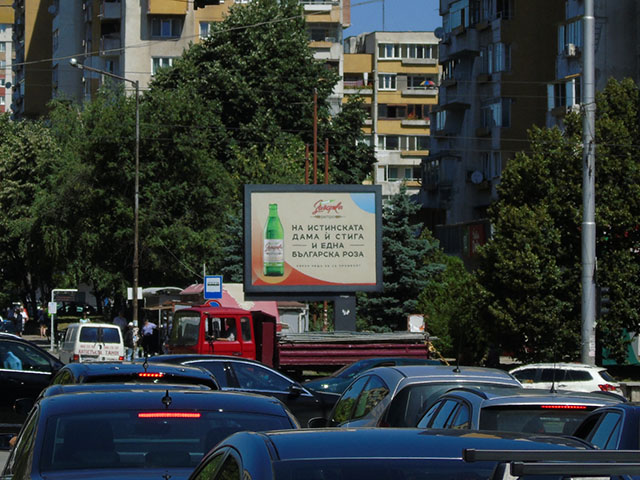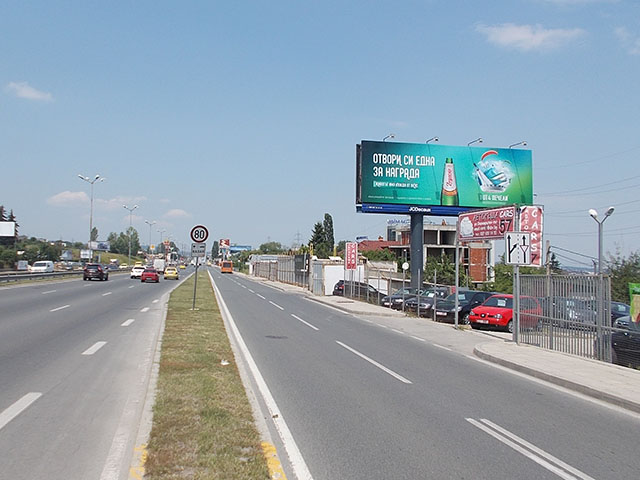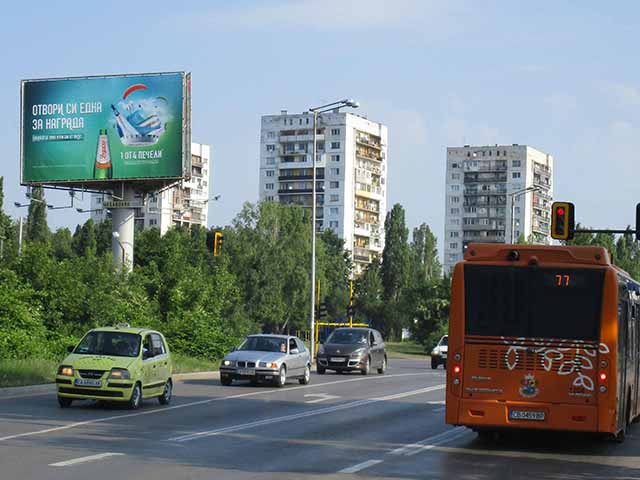 BILLBOARDS
The main means of outdoor advertising. The most common size is 4x3 metres but for some time now bigger billboards are also common - MEGABOARDS – 8х3, 8х4, 12х5. Regardless of the size, the quantity and the time frames, this is our speciality.

SCROLLER BILLBOARDS
Since relatively recently, the advertisers have a new type of advertising product at their disposal. In these billboards, 5-6 panels printed on special paper and inter-connected with special zips, rotate within the billboard. We are among the first who offer this product both to advertisers and to the companies who lease these billboards. Scroller billboards are our latest speciality.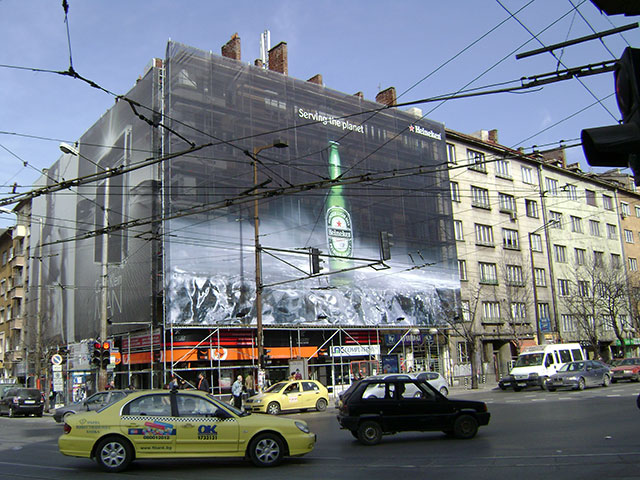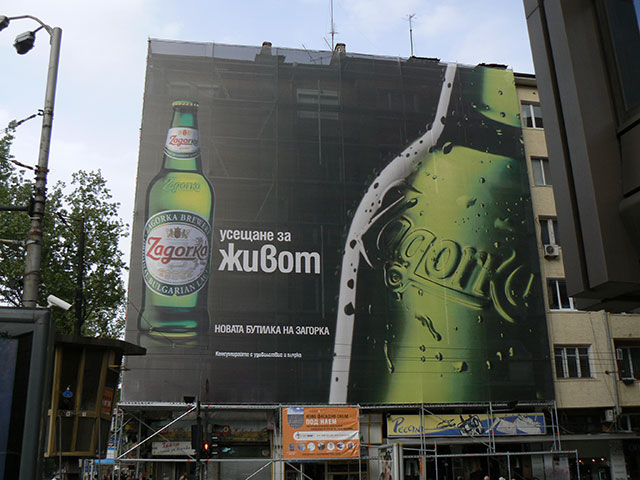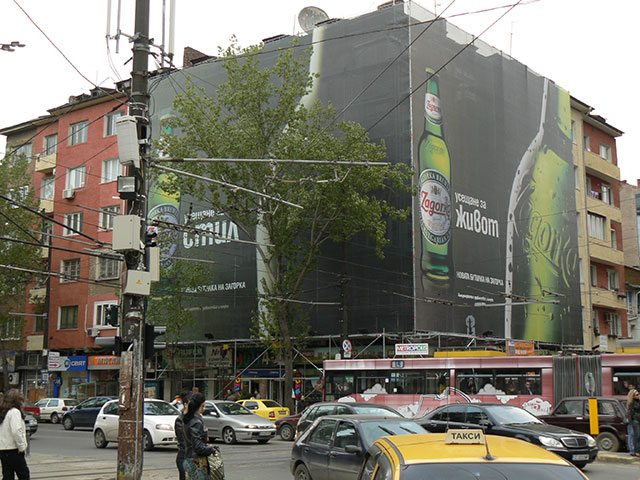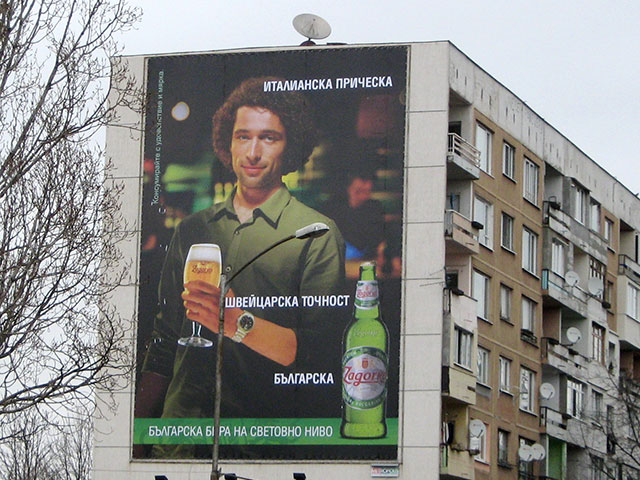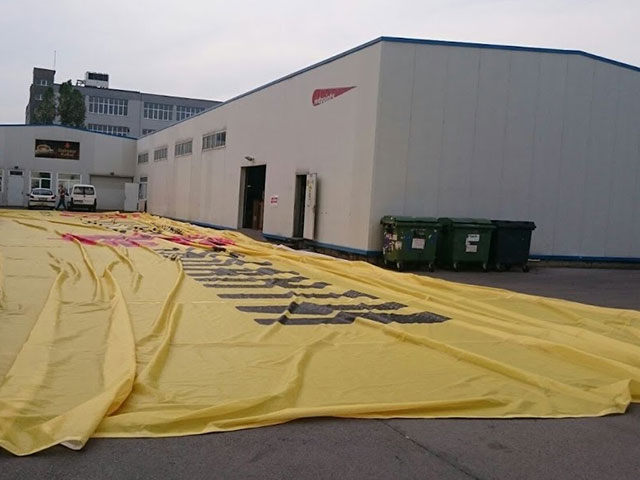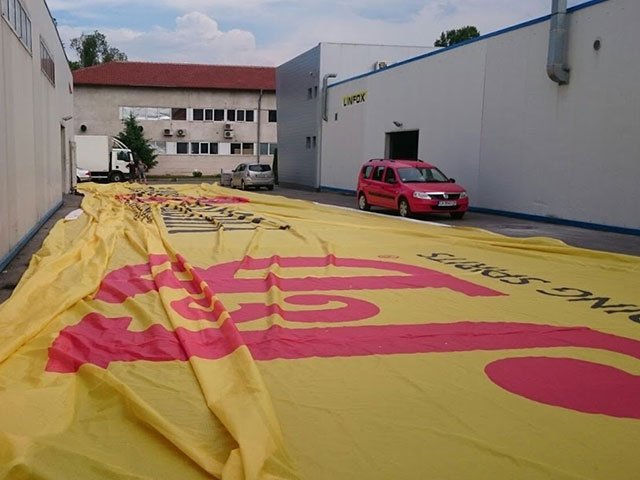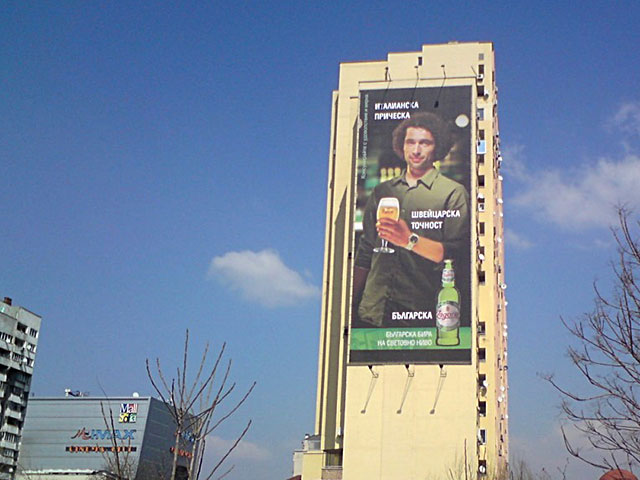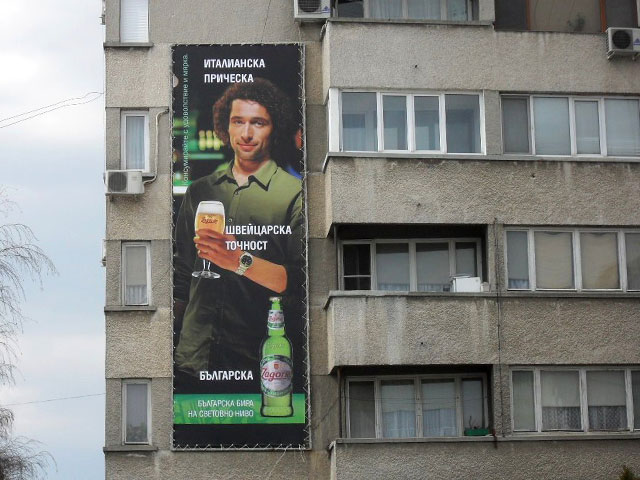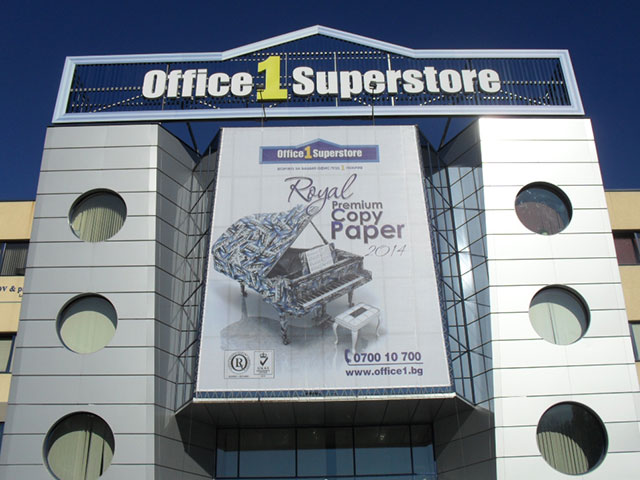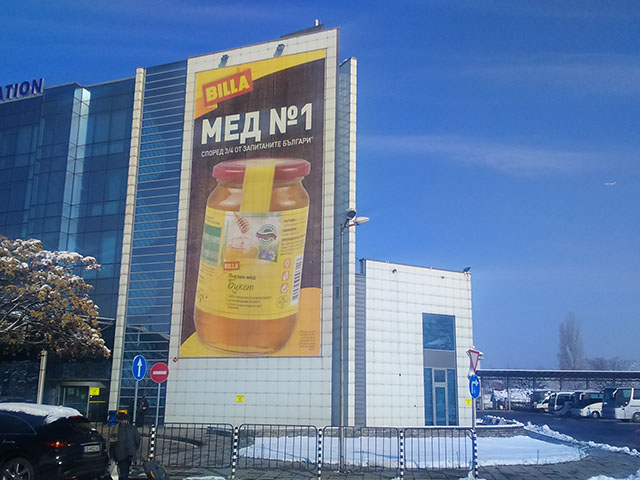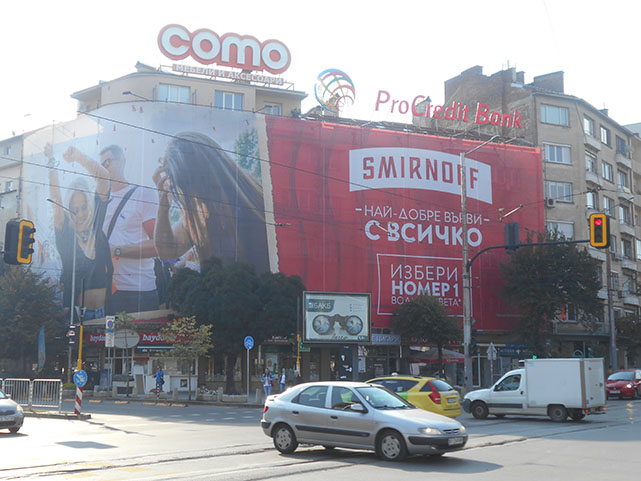 MURALS
Or rather, huge panels printed on flex vinyl or vinyl mesh hung on the walls of the buildings. This is also one of our specialities. One type of such murals is the full wrapping of the buildings or temporary installations with a vinyl mesh.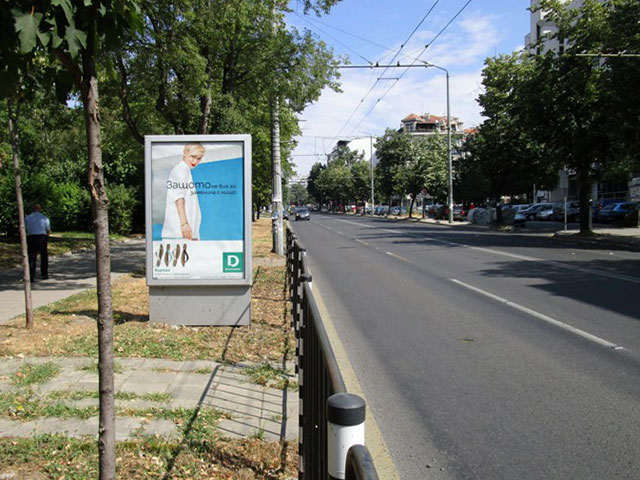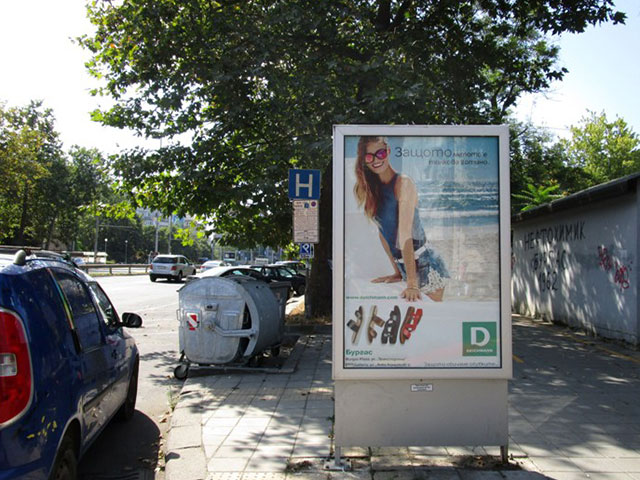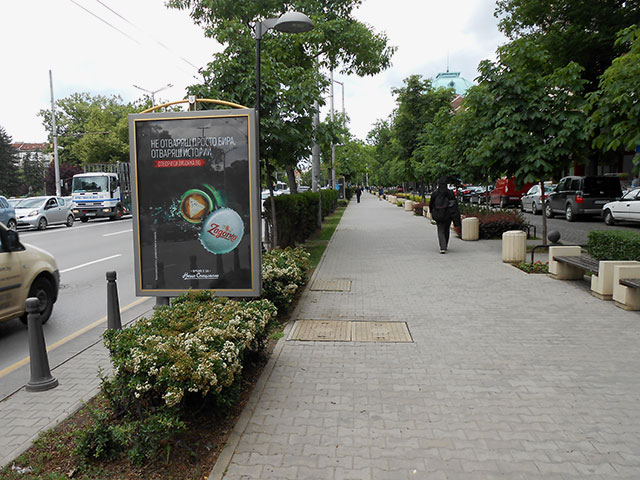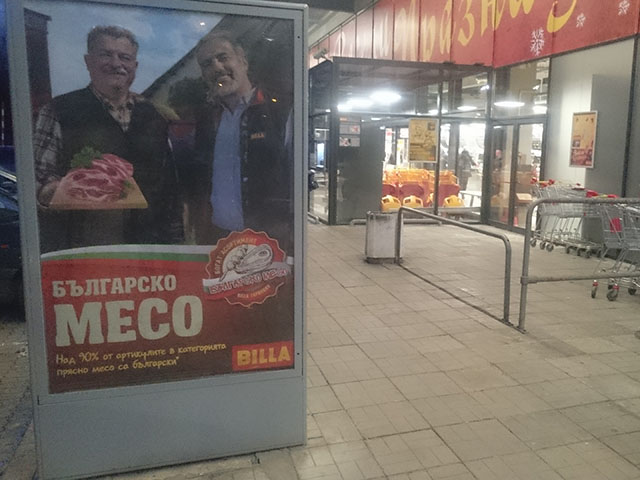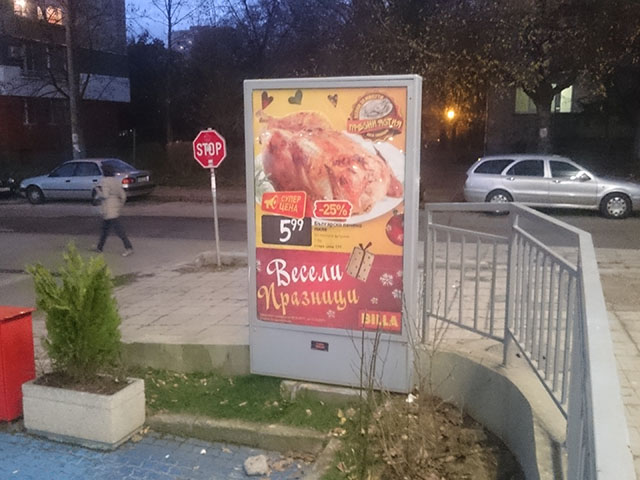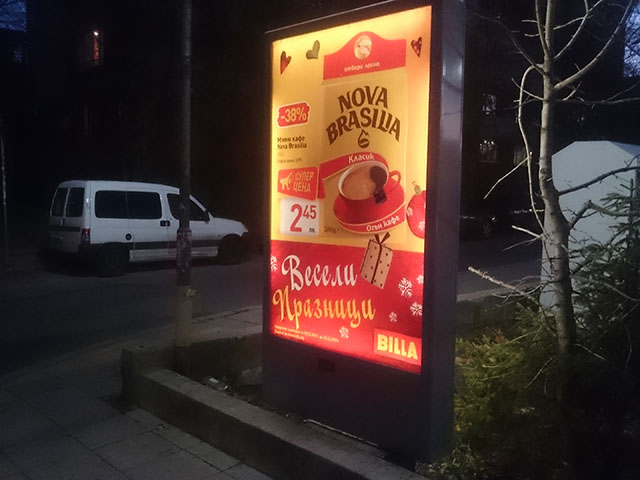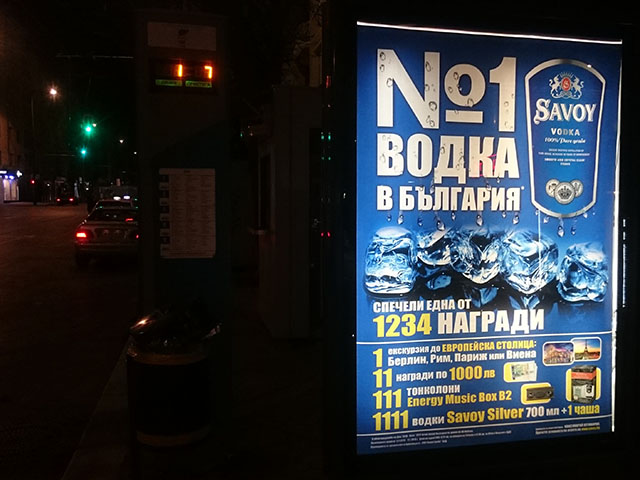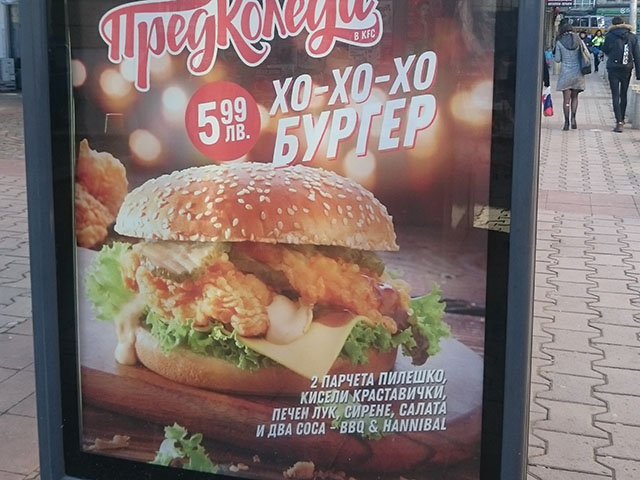 CITY LIGHT
... does not literally mean a city light. You pass by them when you walk down the central boulevards or streets. Illuminated boxes, for which we print your image on a special backlit paper. Our "small" speciality.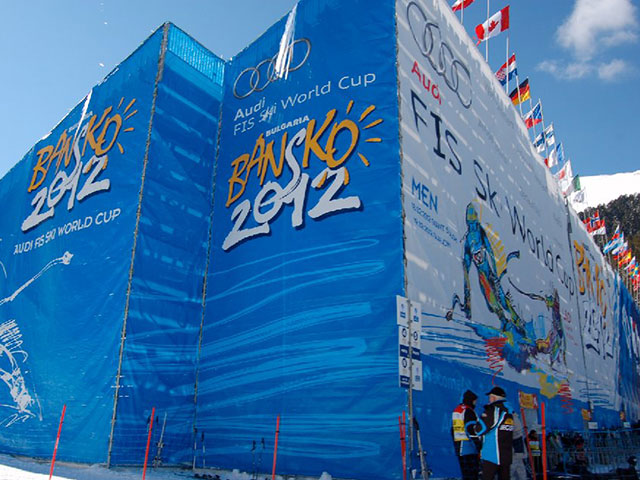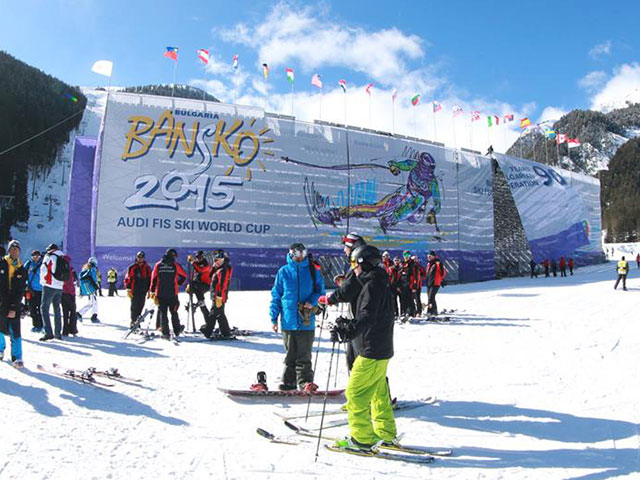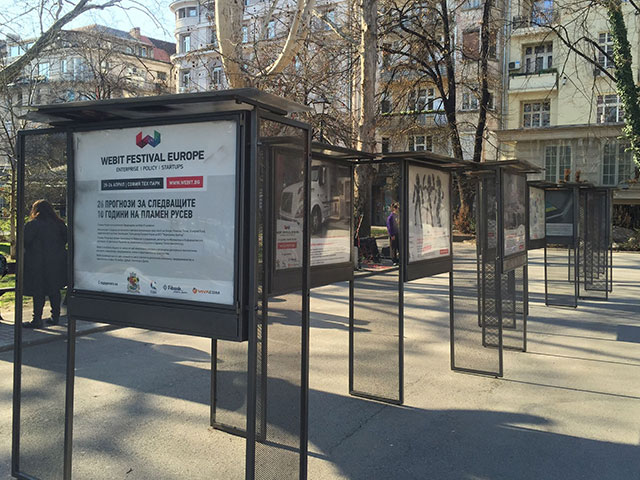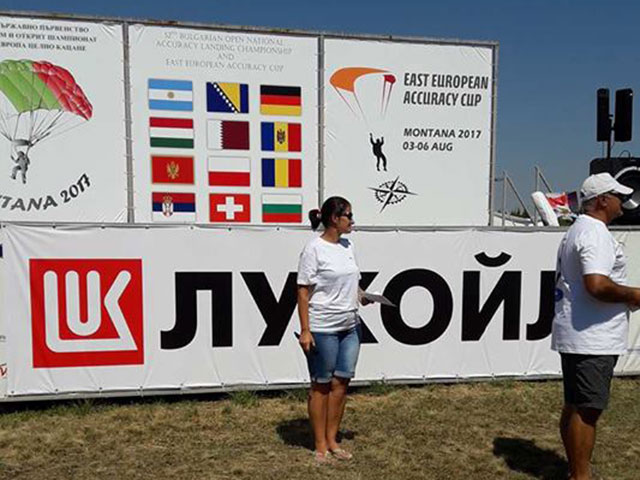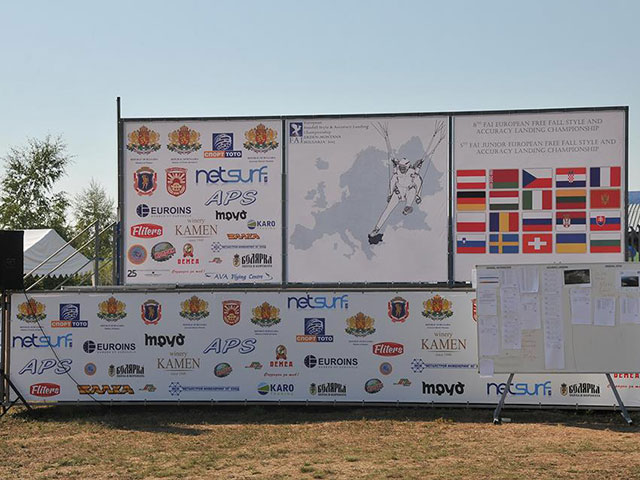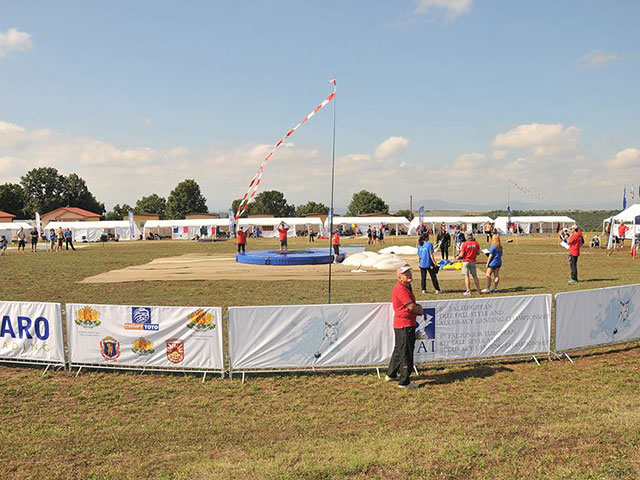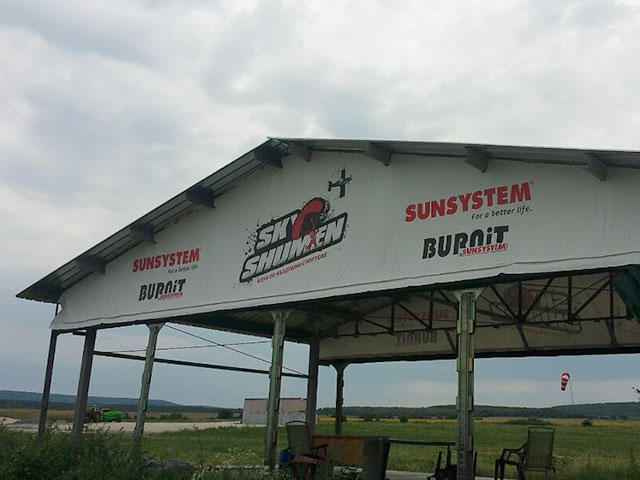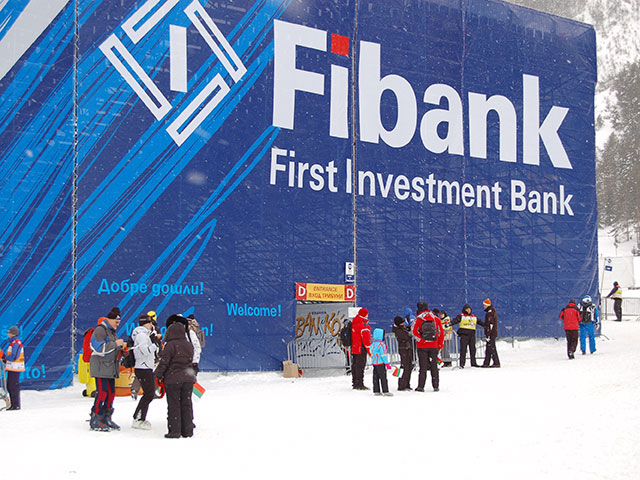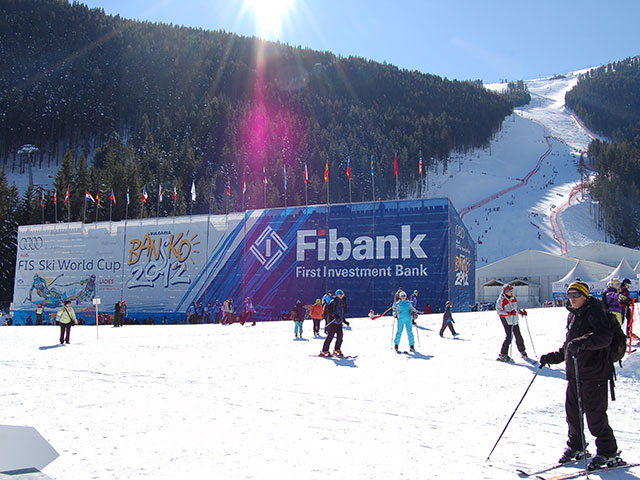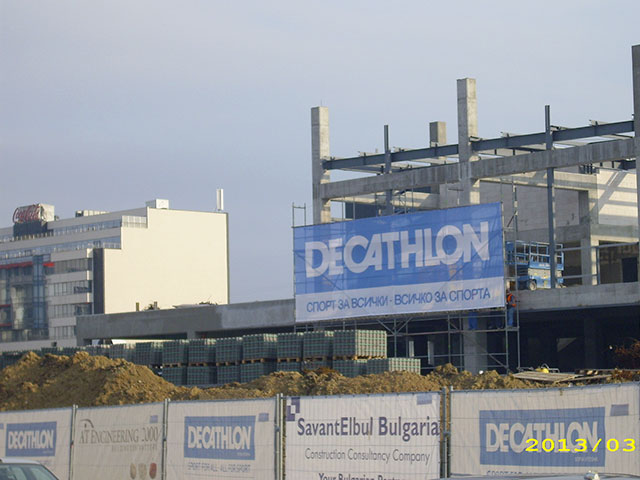 FENCE PANELS
You have a fence? Put an advertising panel on it! We will print it for you.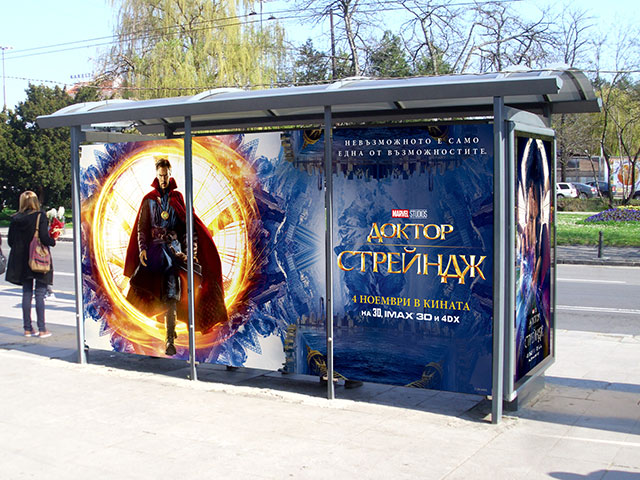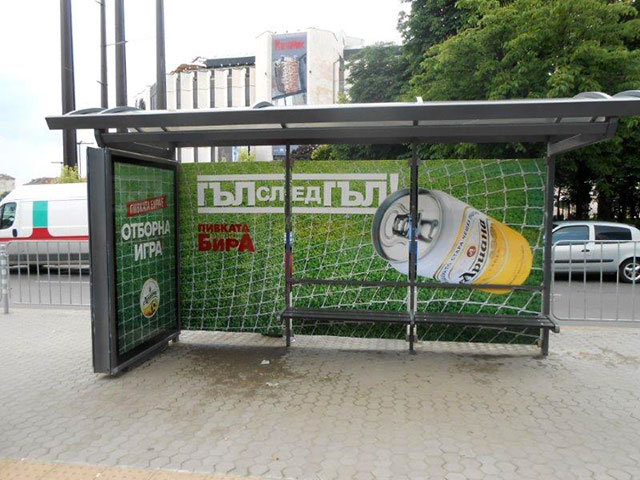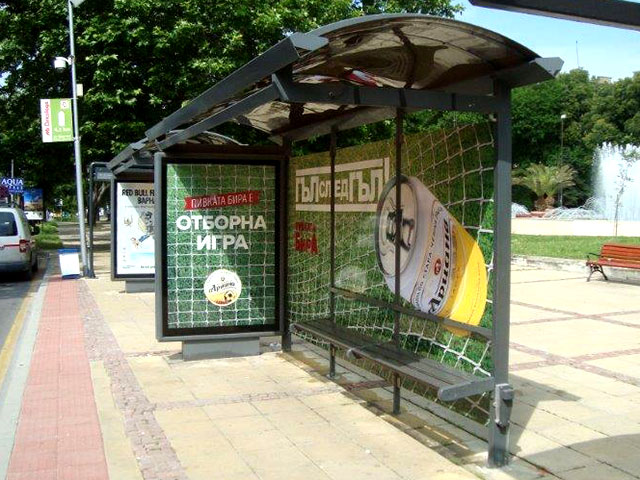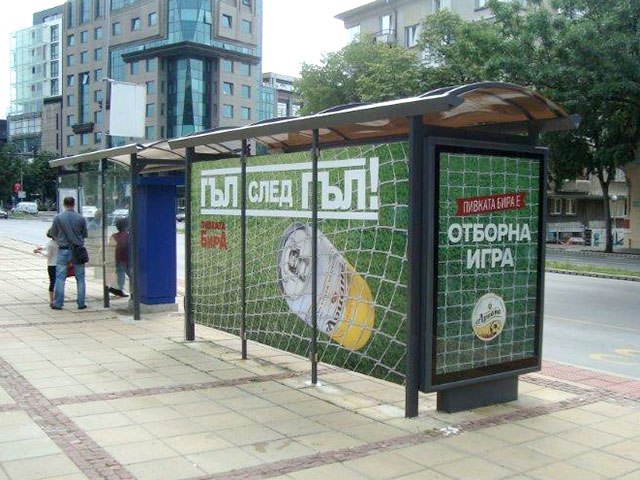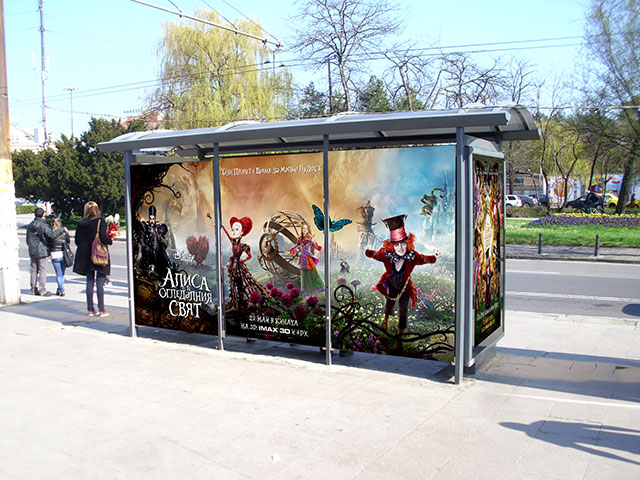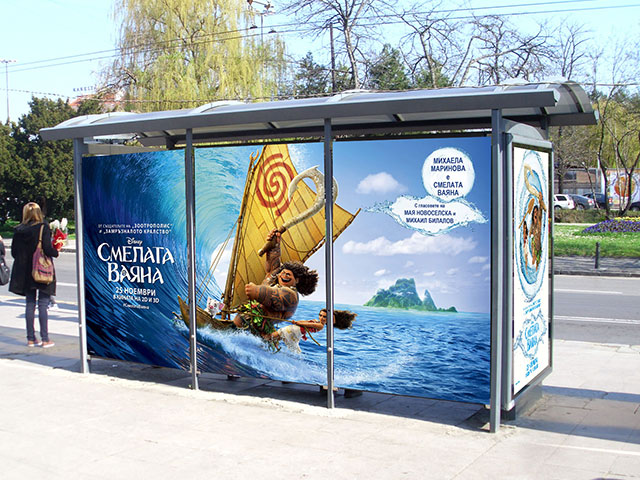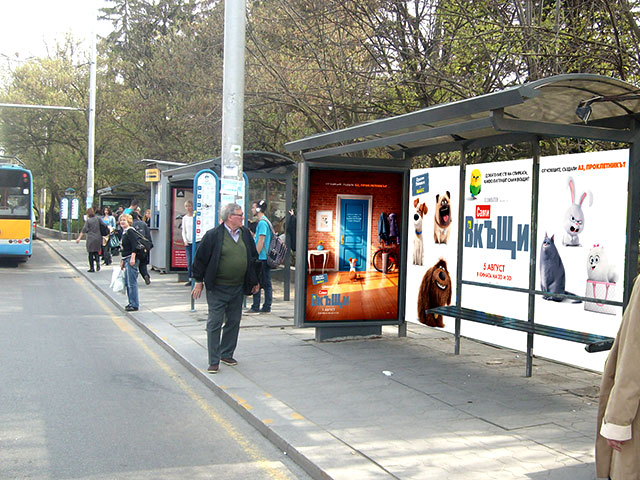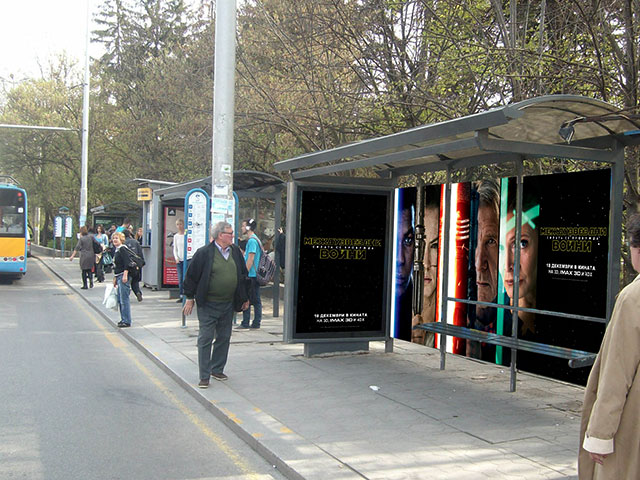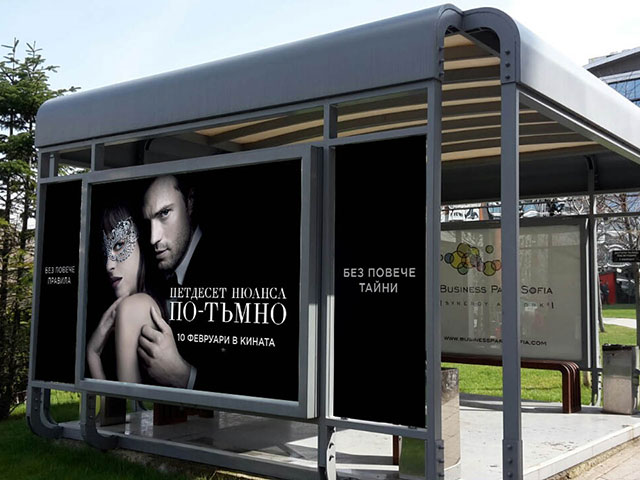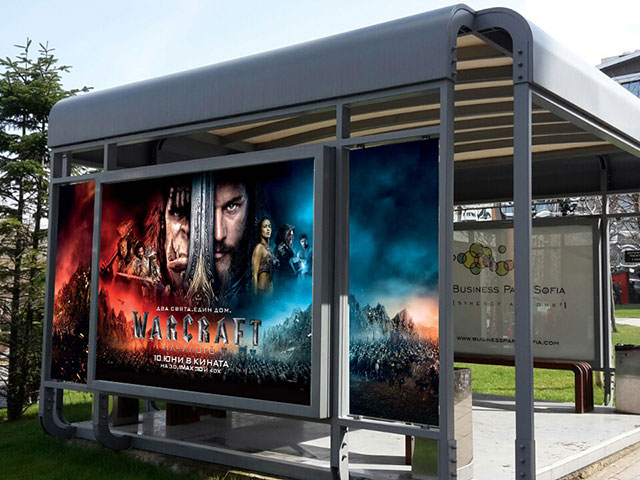 BUS STOPS
Bus stops can really "talk" about your products.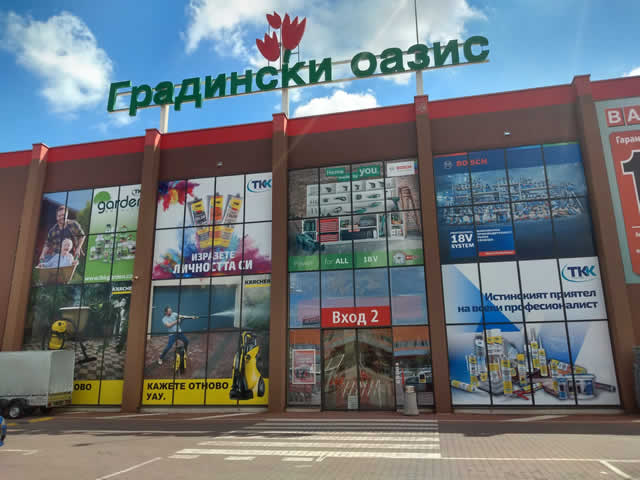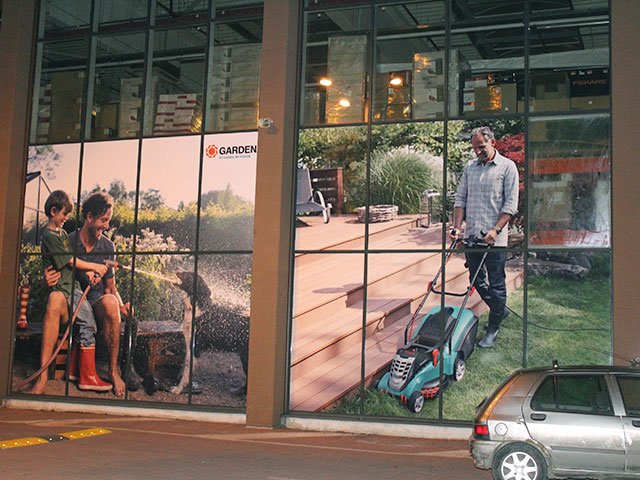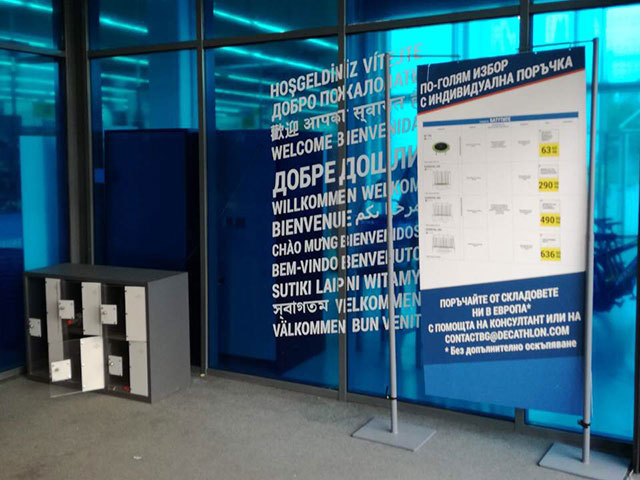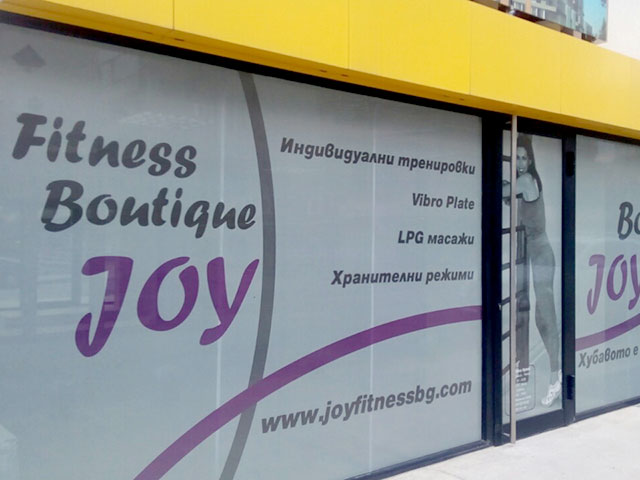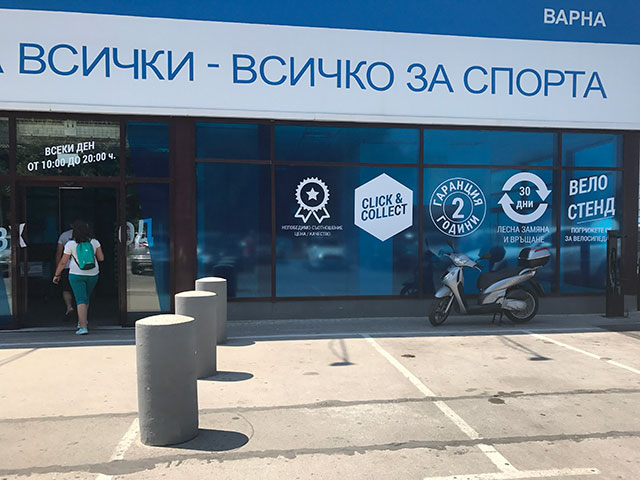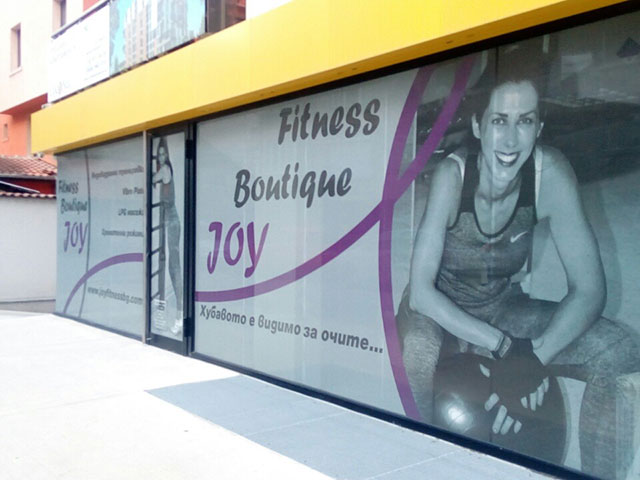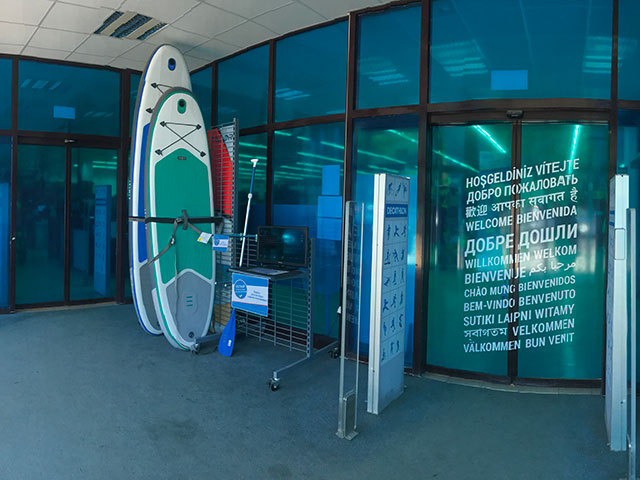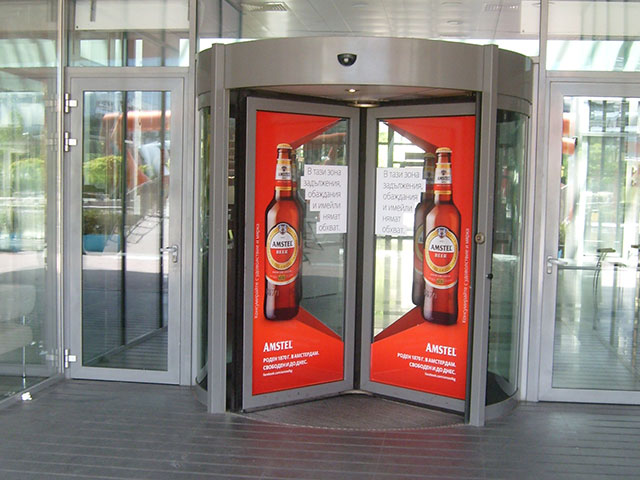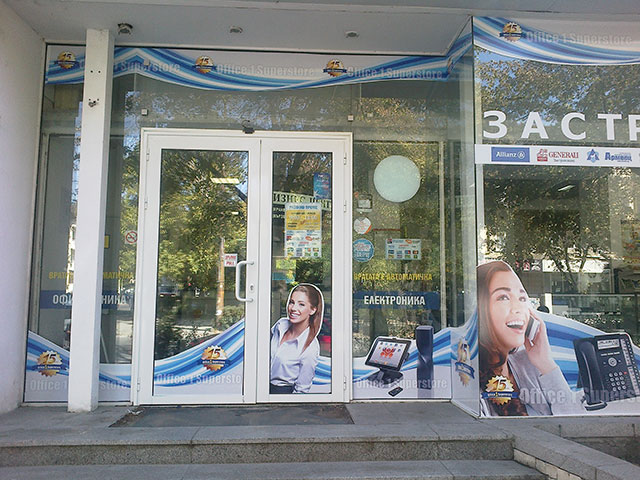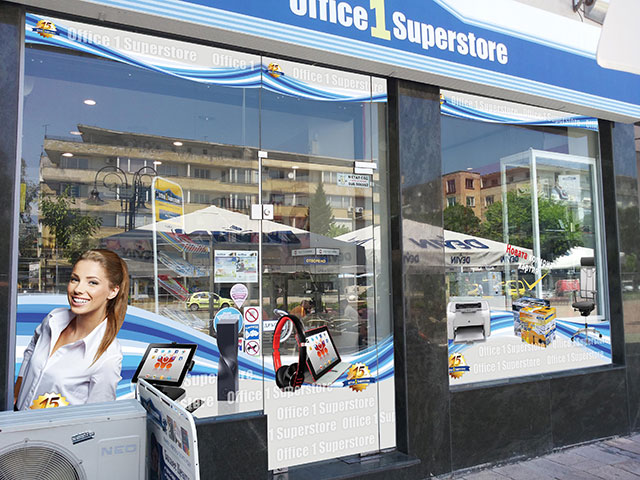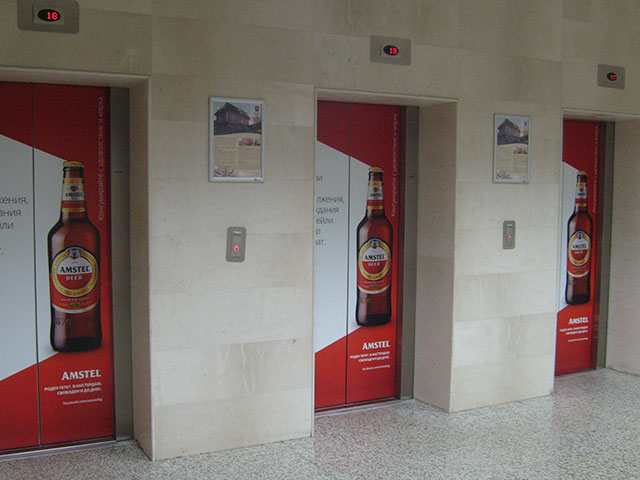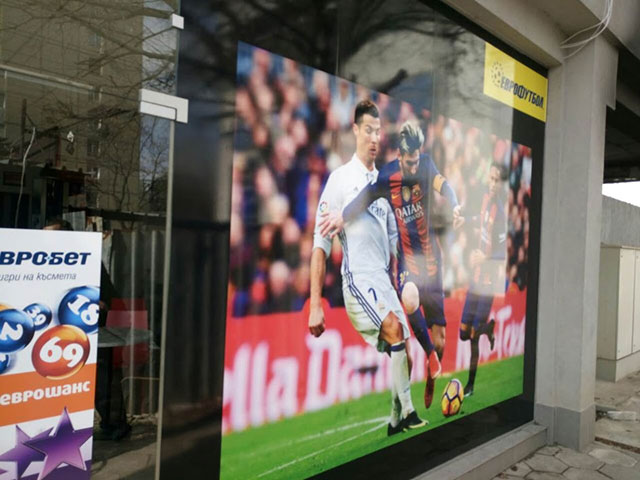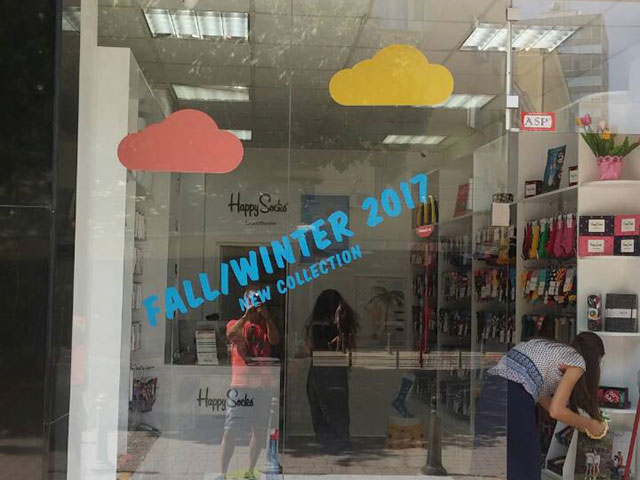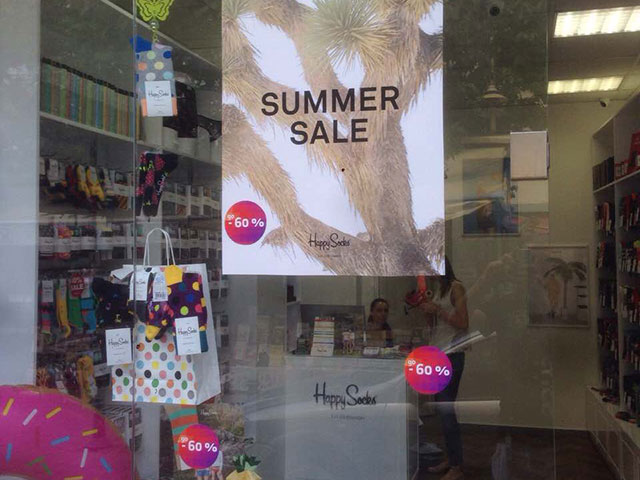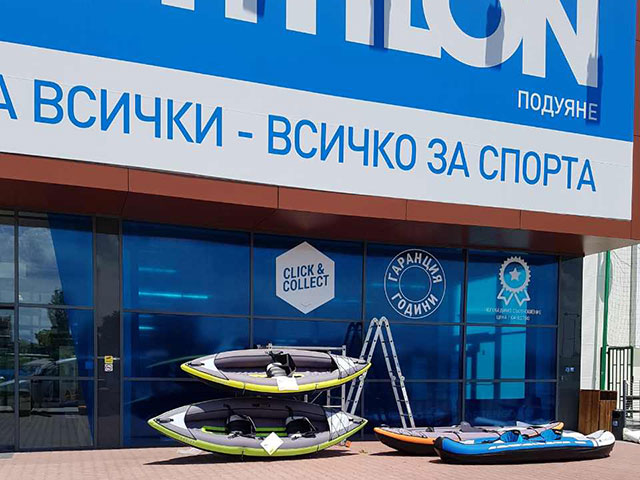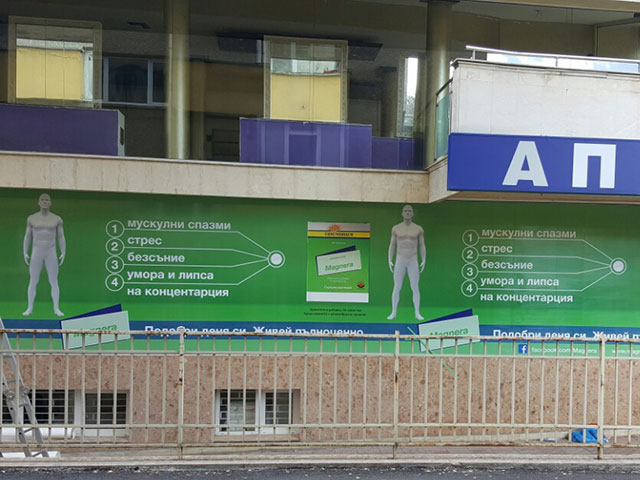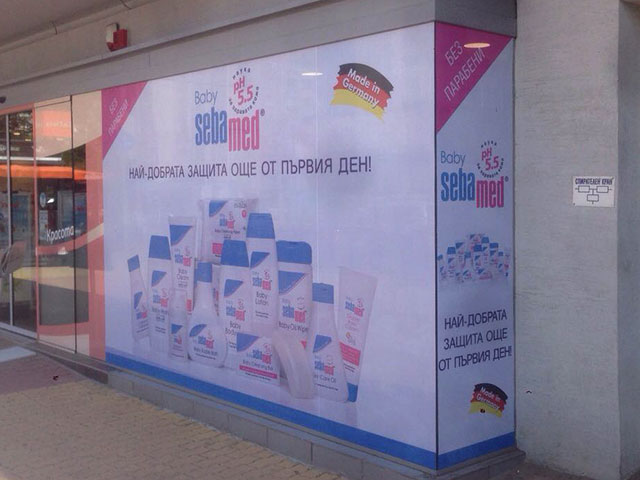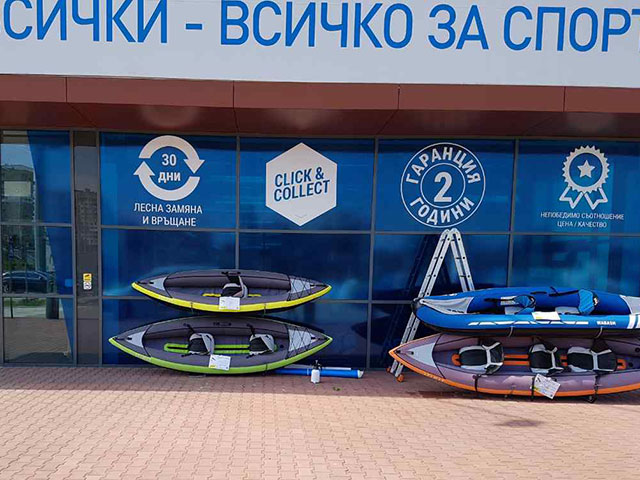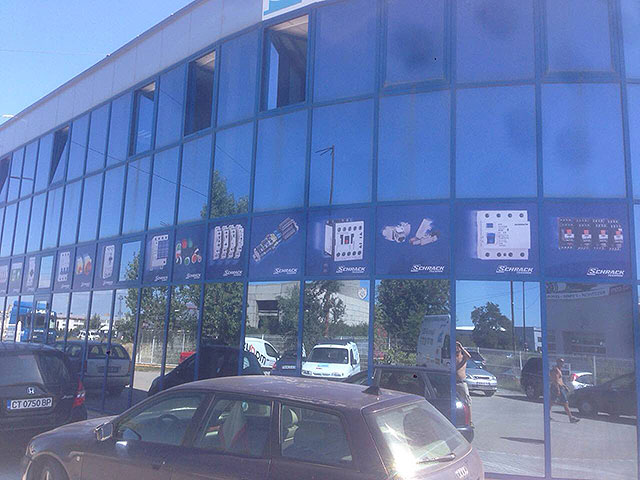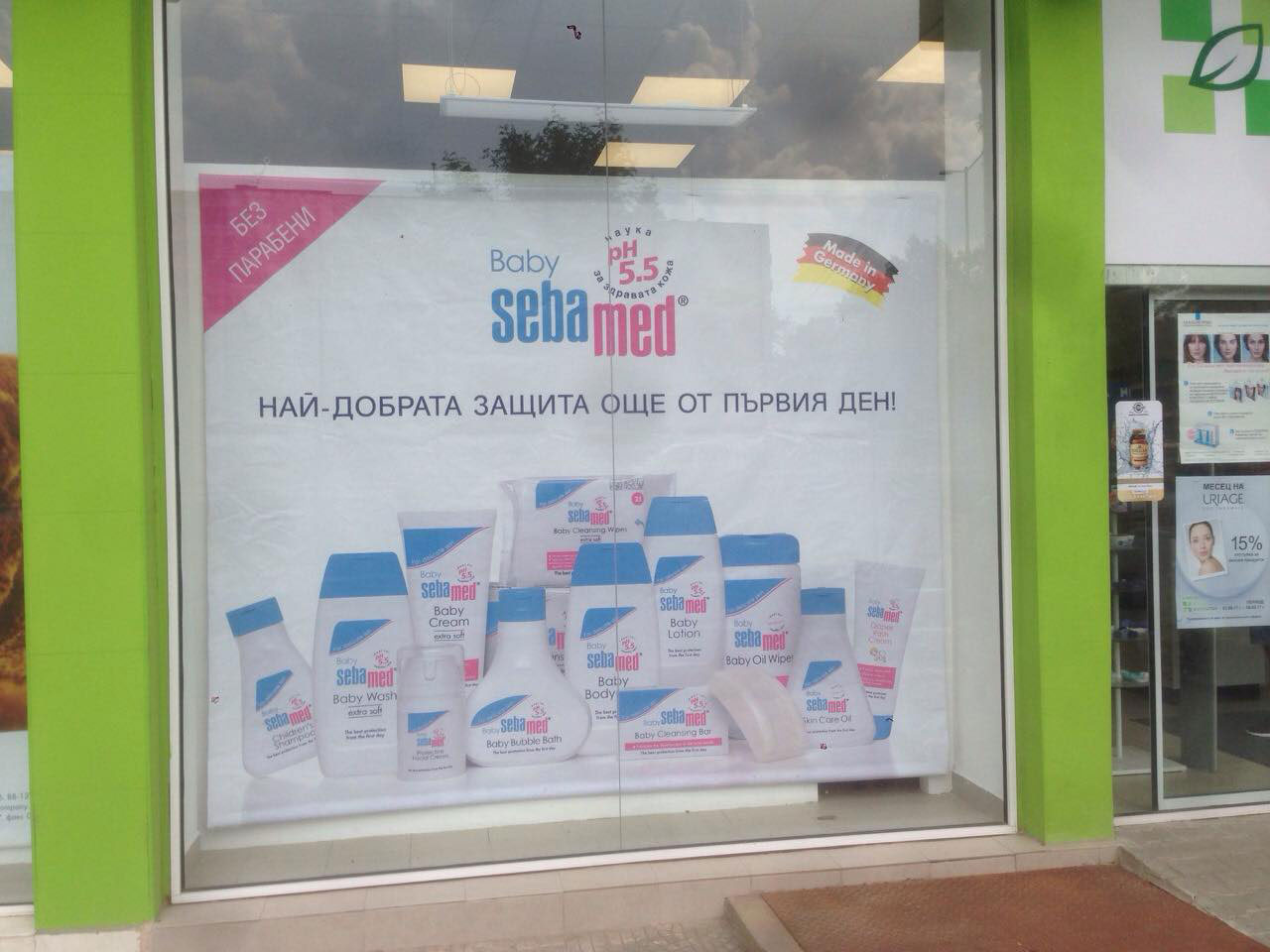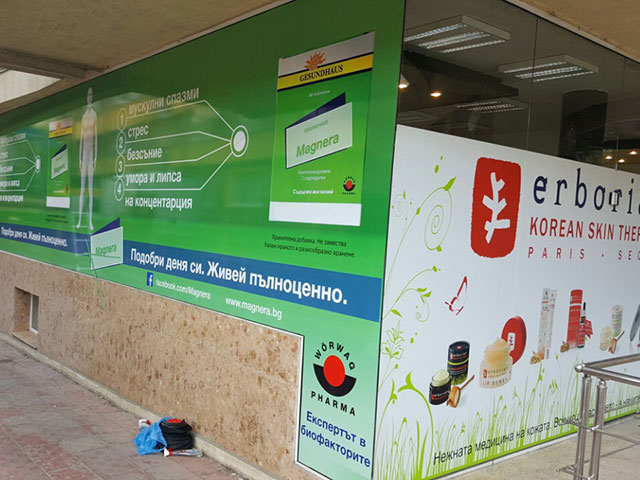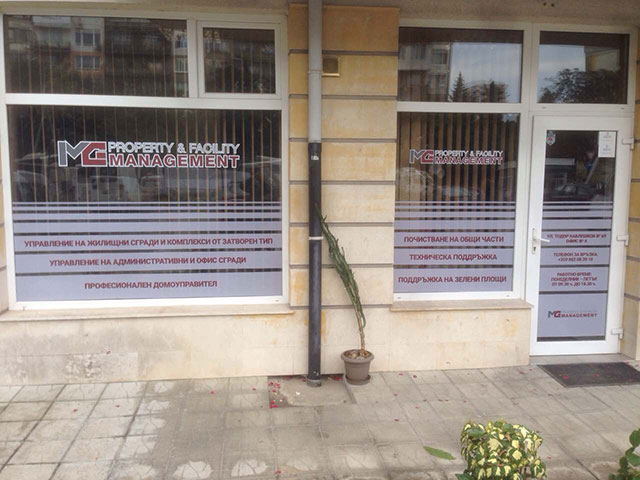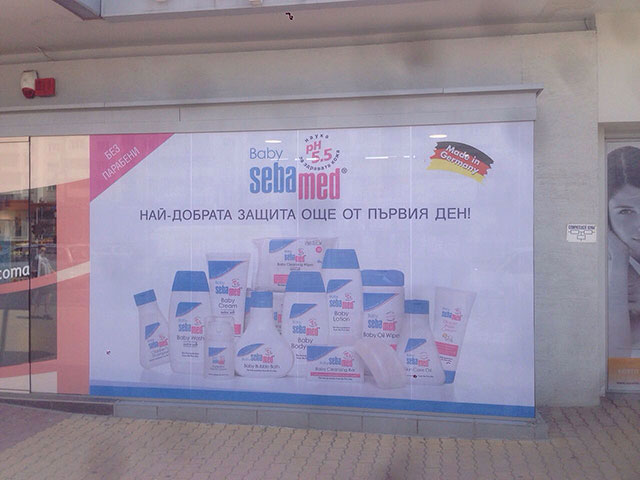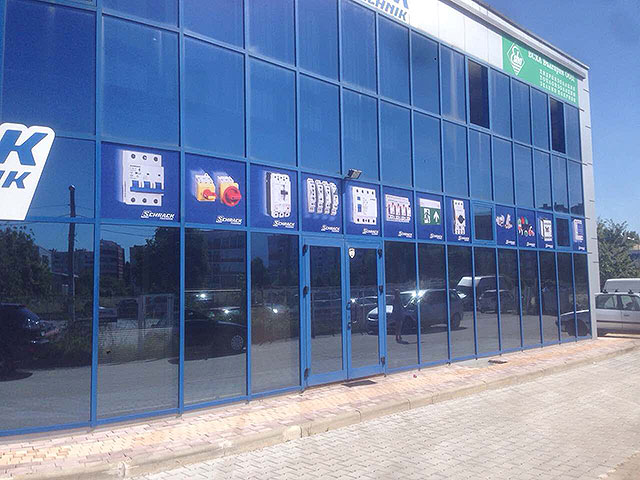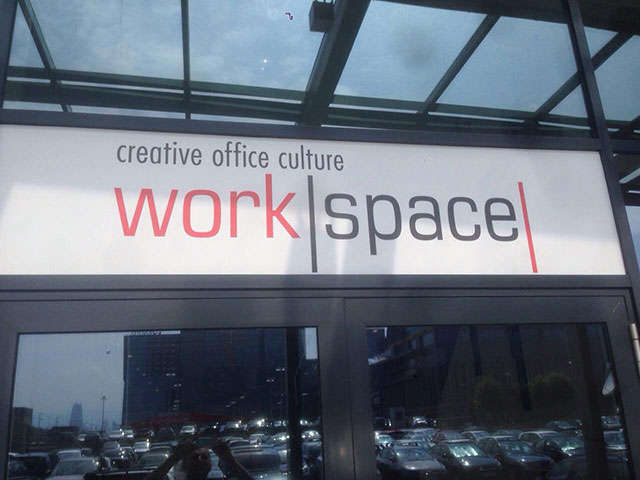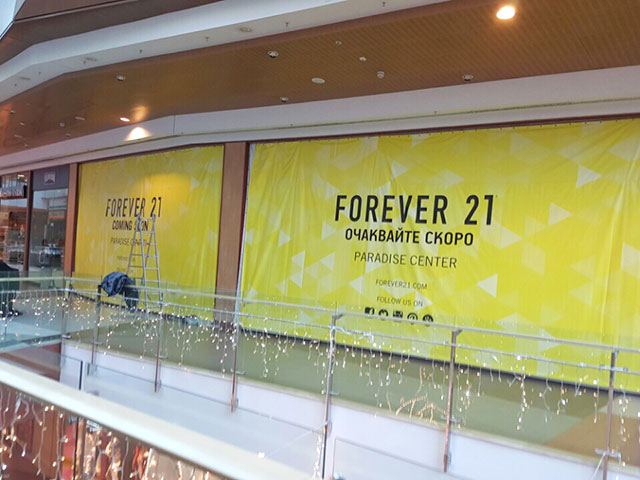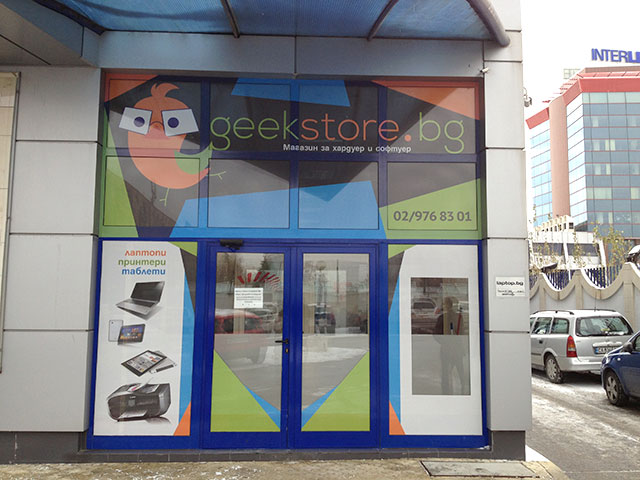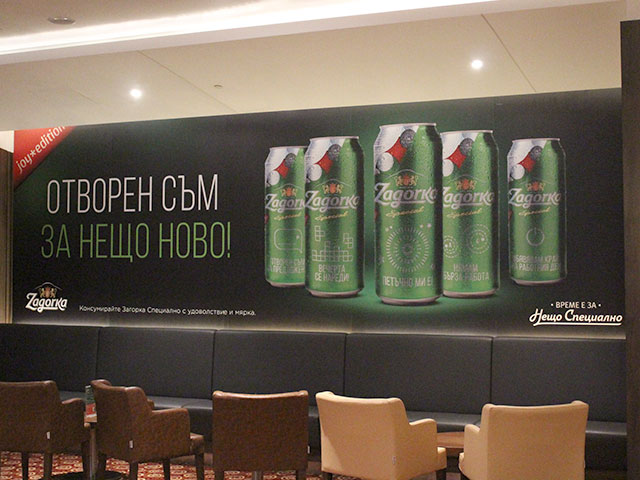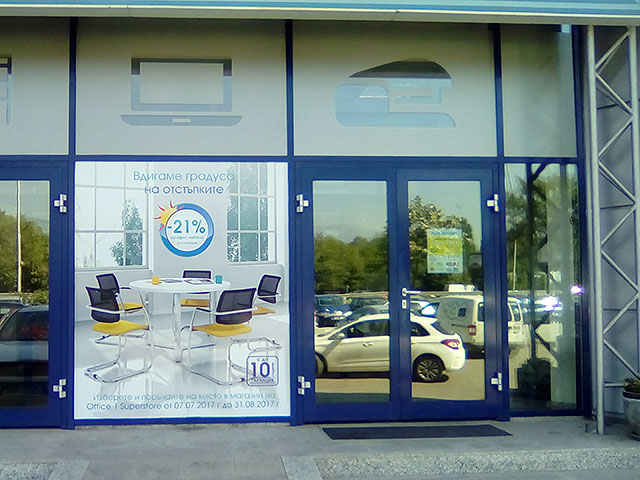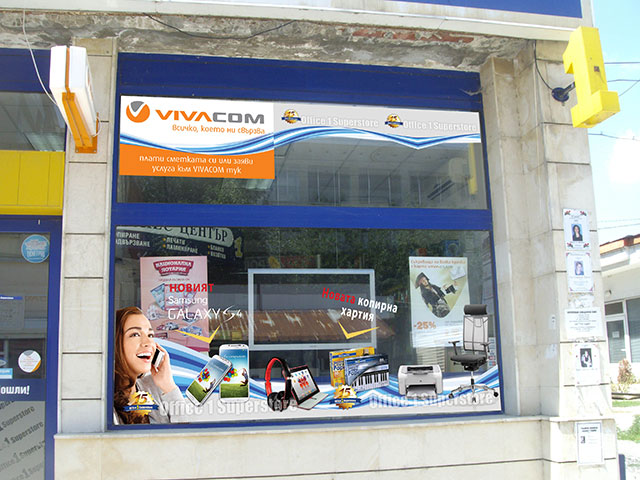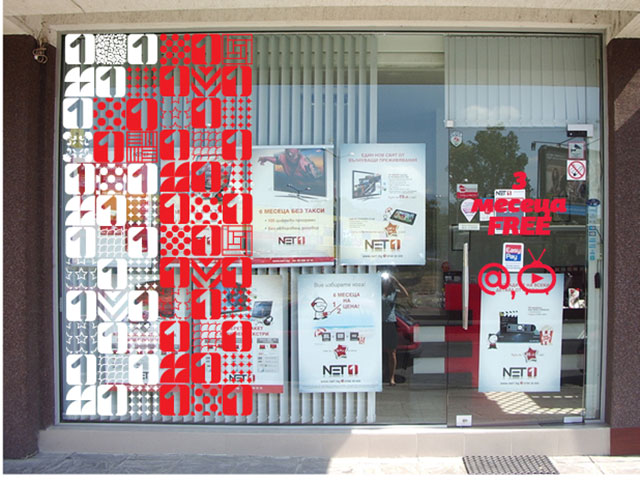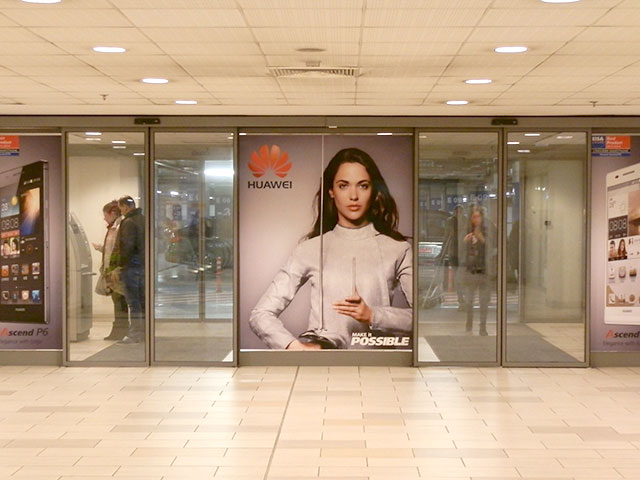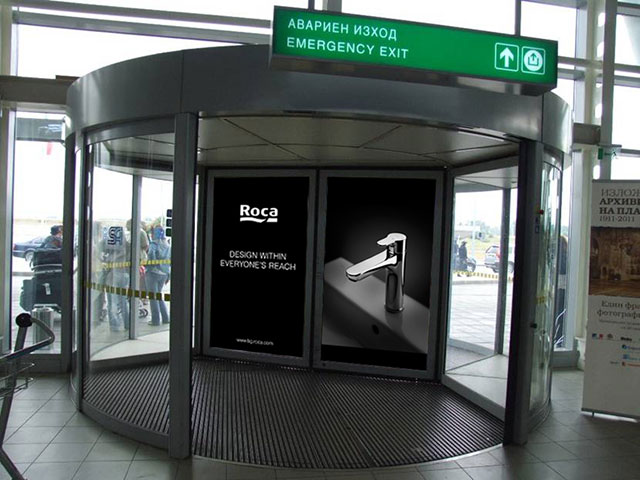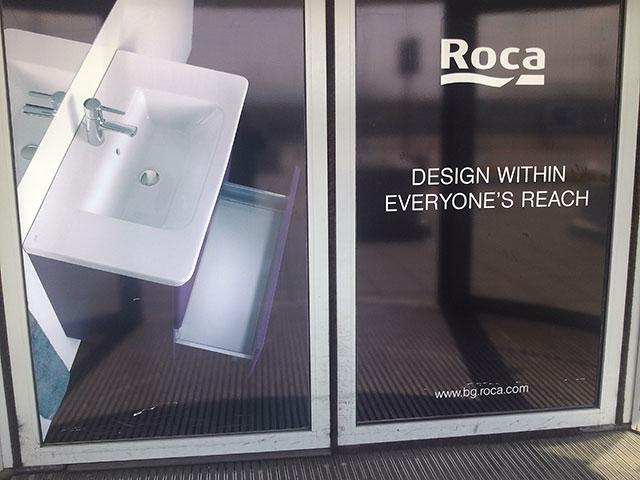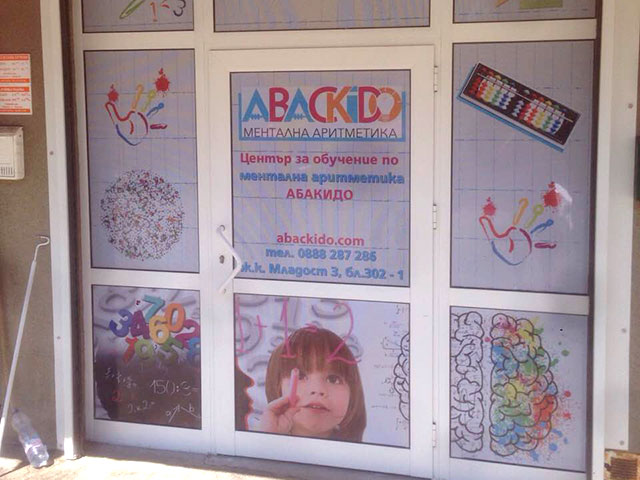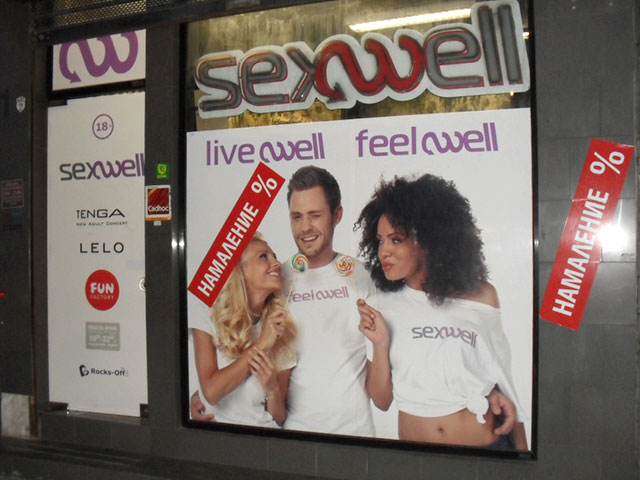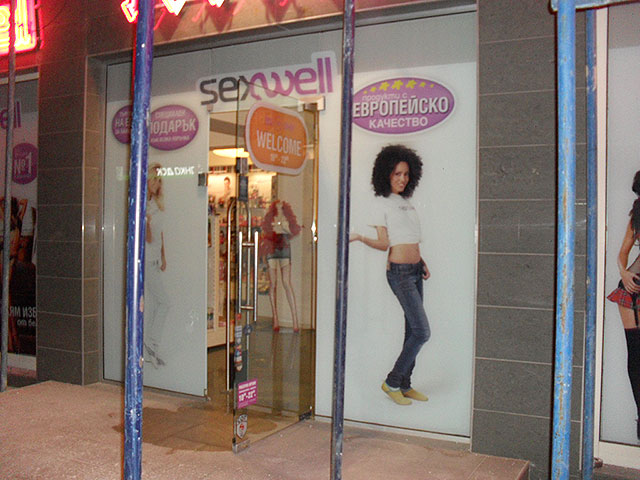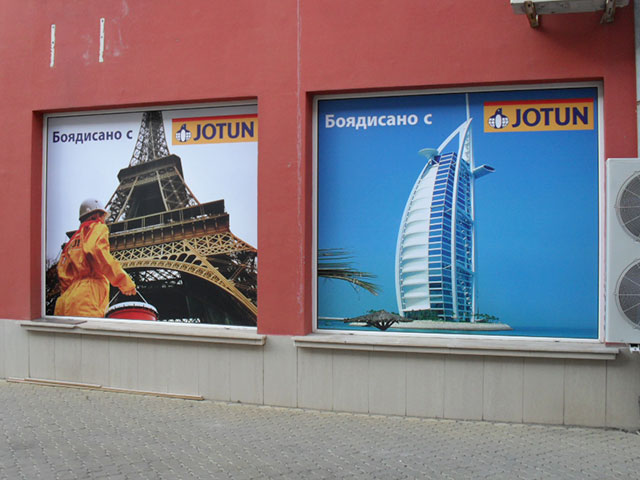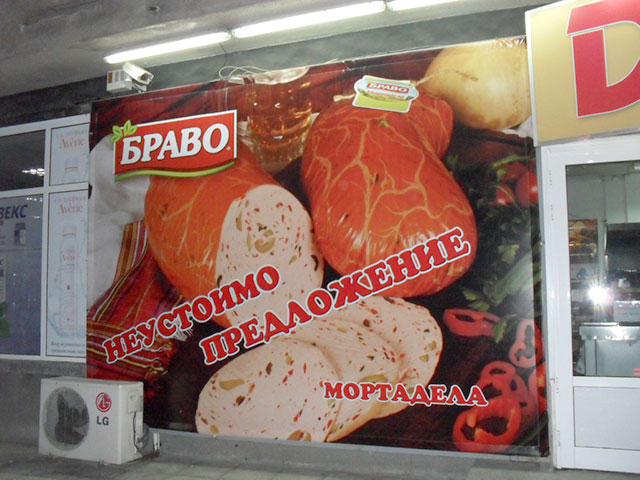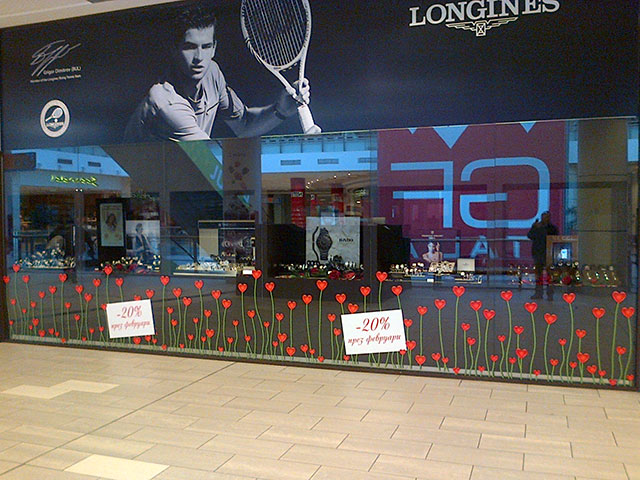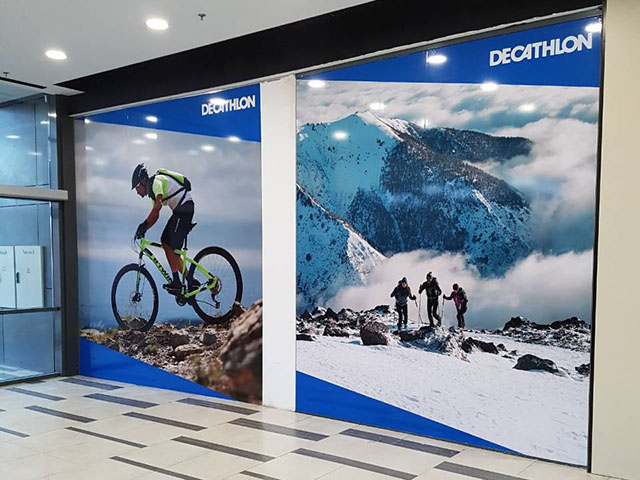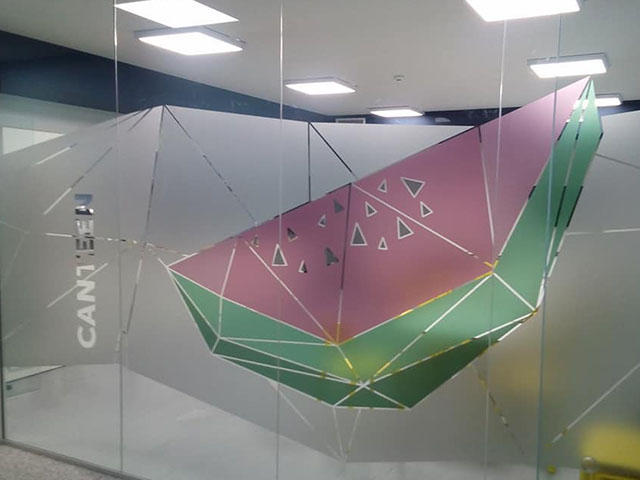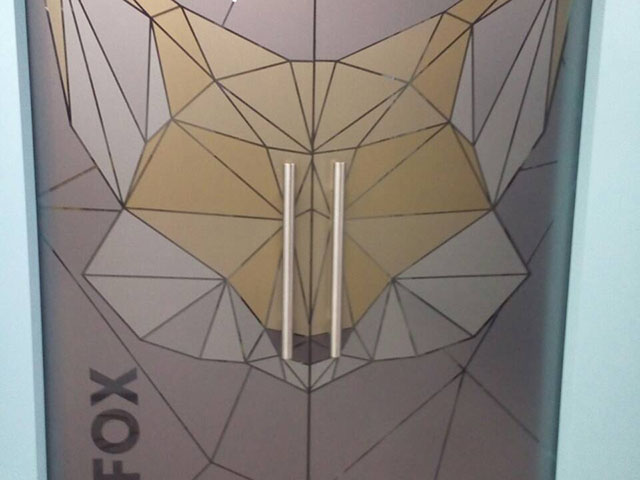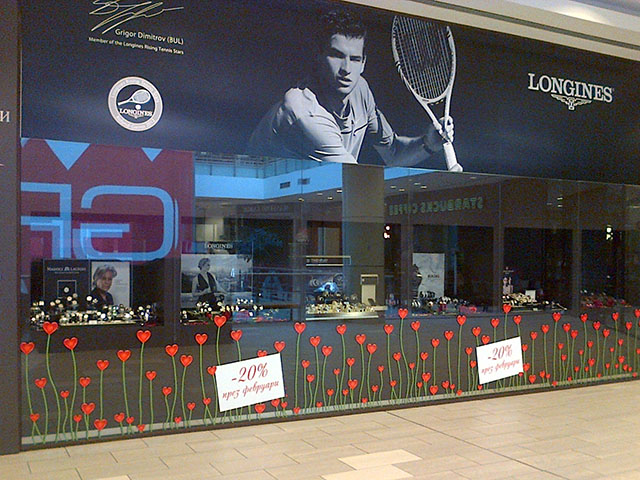 SHOP WINDOW GRAPHICS
You have a shop window? Call us, and your potential customers would not pass it by.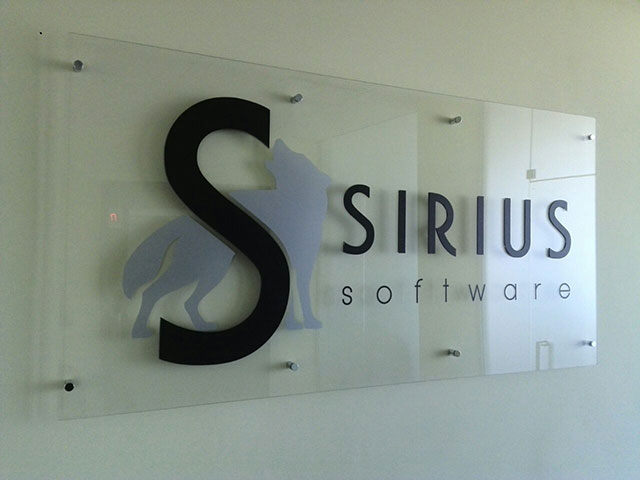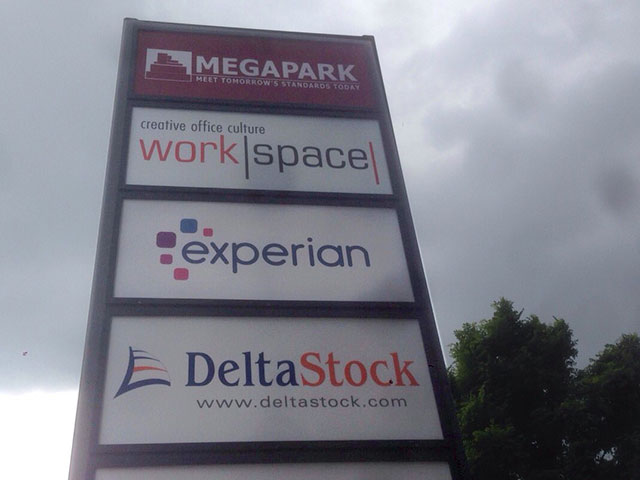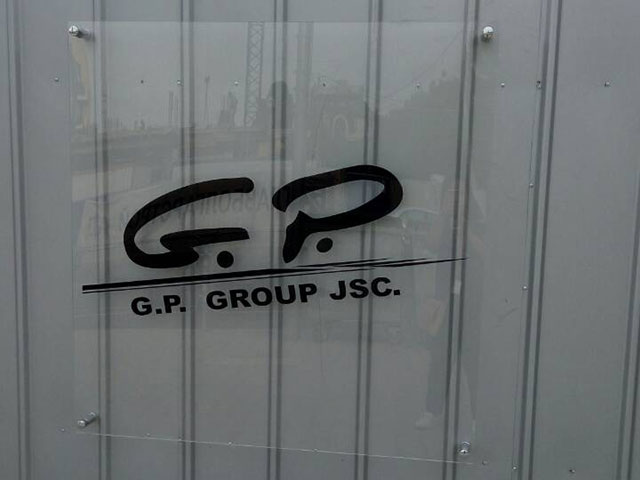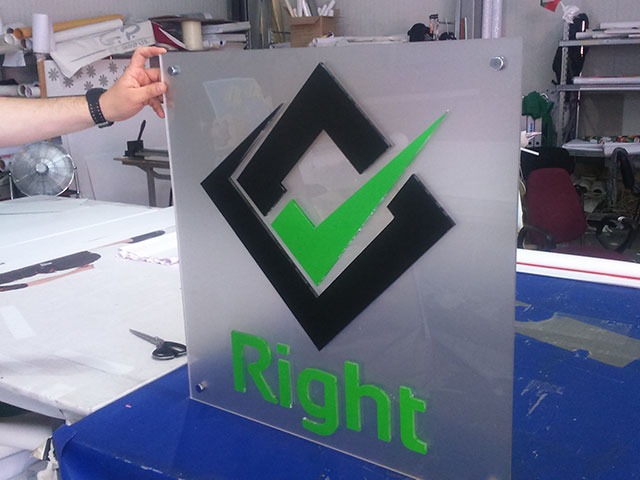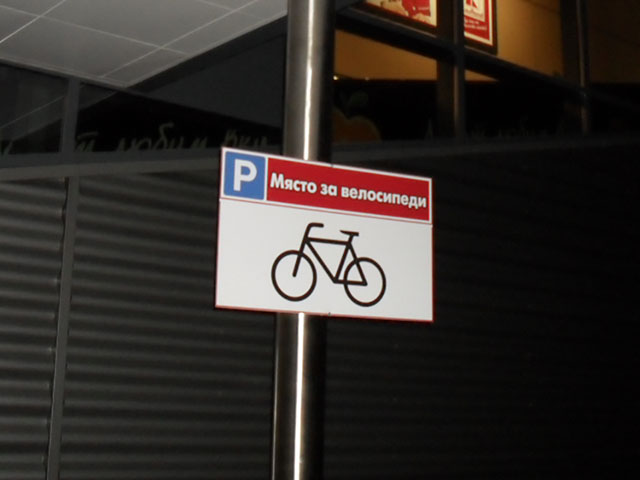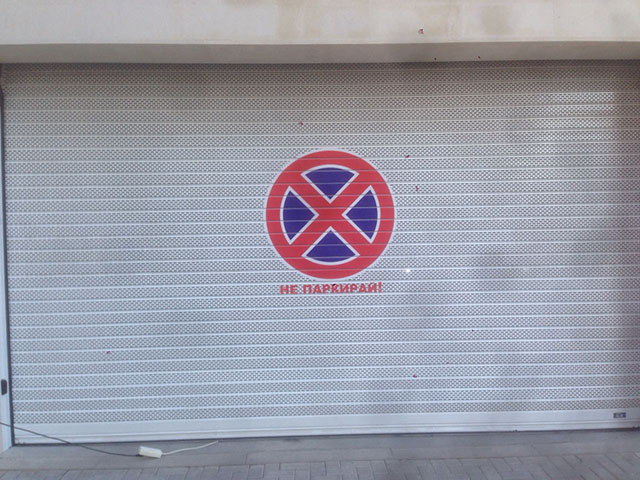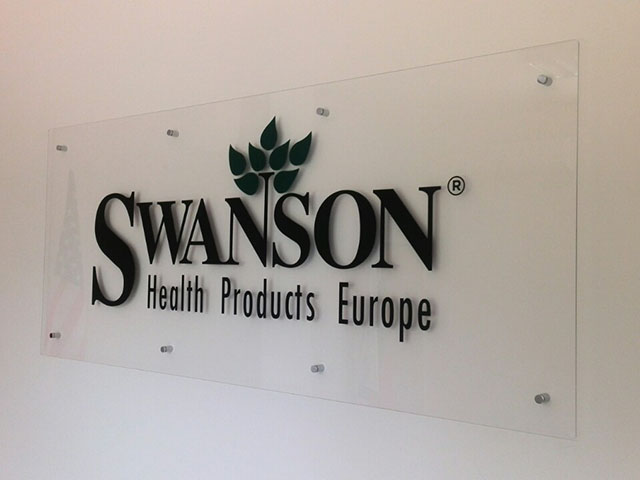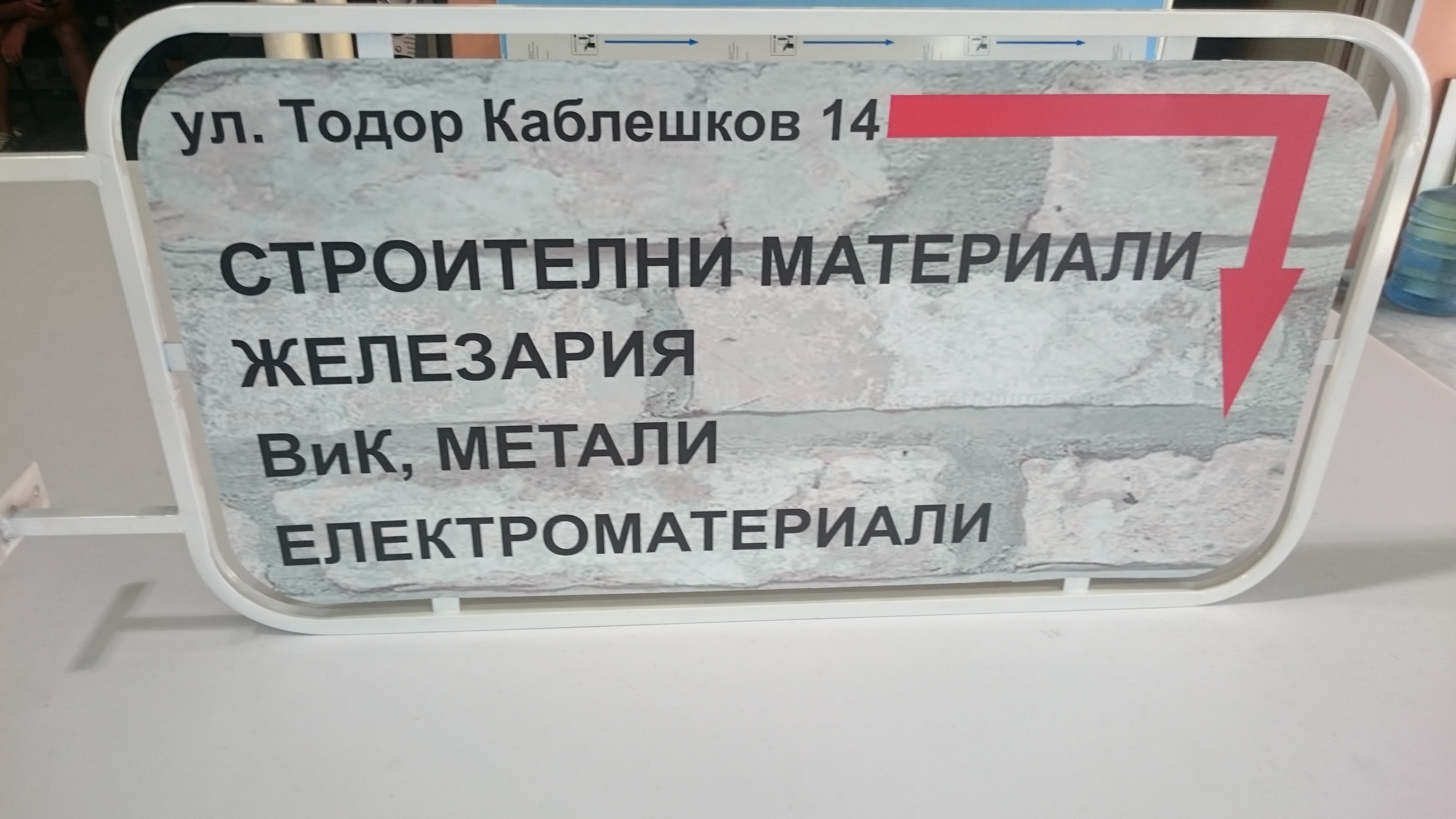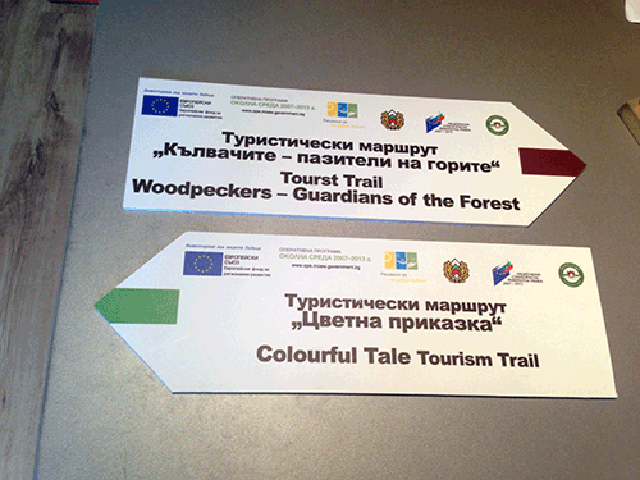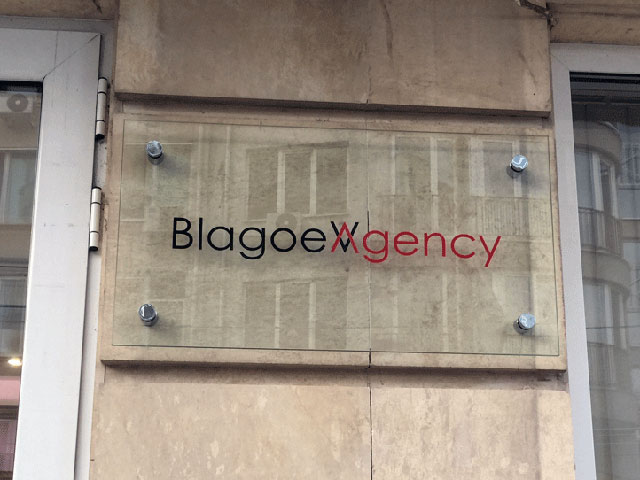 ADVERTISING AND INFORMATION SIGNS
The ancestors of outdoor advertising. Always up to date and mandatory.